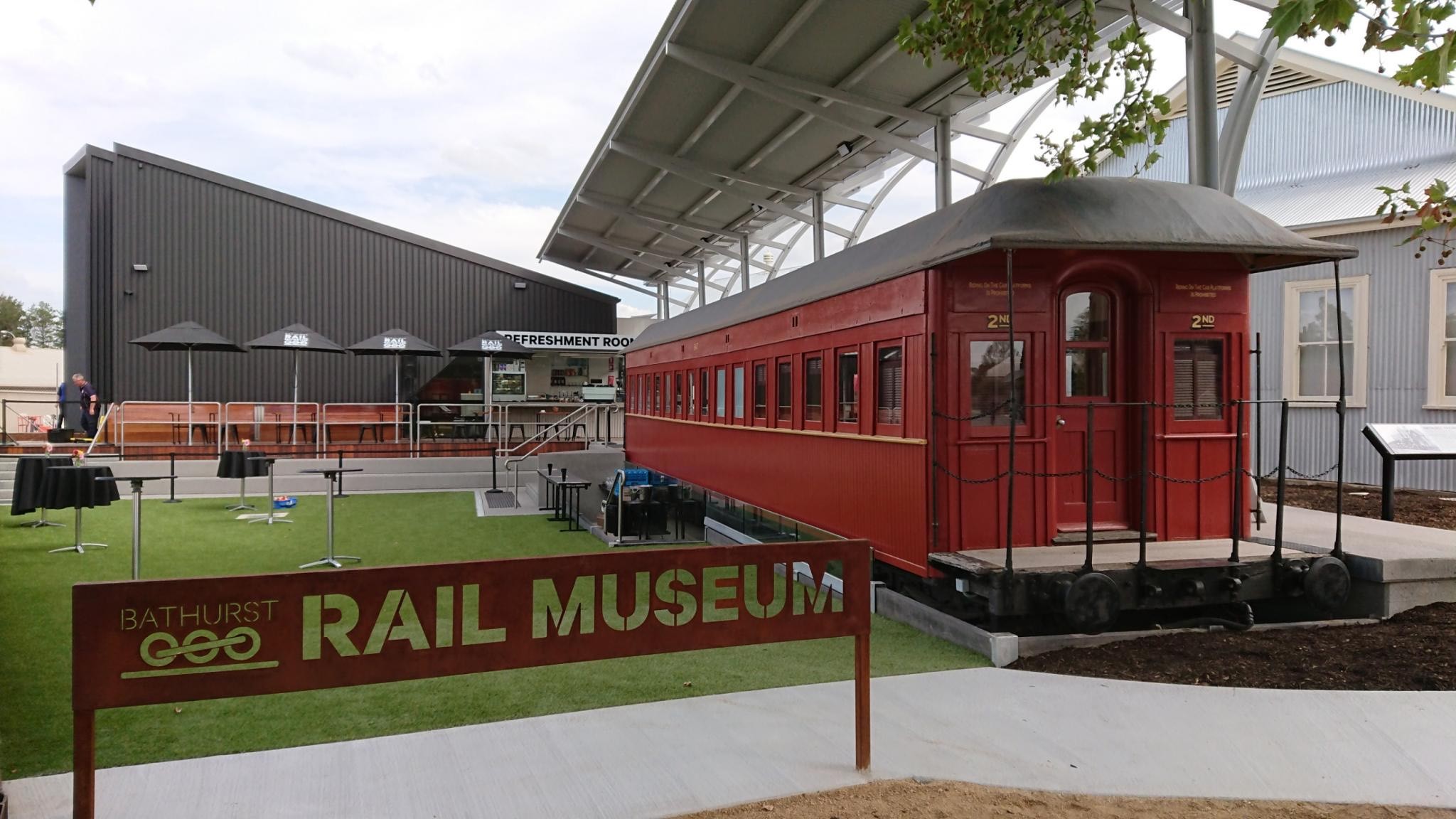 Bathurst Rail Museum
Street View showing the train carriage and Refreshment Room Café
Showcasing local history and stories, the new Bathurst Rail Museum recently launched to the public on Saturday 22 February. Developed by Bathurst Regional Council with support from the Federal Government (National Stronger Regions Fund) and the NSW State Government (Clubs Grants Category 3), it is now the fourth location of Museums Bathurst which also encompasses the Australian Fossil & Mineral Museum, Chifley Home & Education Centre, and the National Motor Racing Museum Bathurst. A fifth location – Central Tablelands Collections Facility – is currently under construction.
In the 19th century, Bathurst was a central part of the NSW rail network: Bathurst Station opened in April 1876, allowing the Great Western Railway (now known as the Main Western Line) to open up trade, transport and communications for inland communities. This marked an era of social and cultural flourishment, with the rail bringing stable employment, education and economic growth to the town.
The museum is housed in the historic Railway Institute Building, which was at the centre of the community for rail employees and their families. Previously a place for vocational education courses and social gatherings, the heritage building has been extended to house the new museum.
In the new space, visitors will see displays of objects and personal recollections along with a 20x9m scale model of the iconic Main West Railway as it was in the 1950s and 1960s. The new museum also includes multiple spaces for temporary exhibitions, lectures, public programs and venue hire. Visitors can also enjoy the new café in a train carriage and kids can play with the world's largest permanent Brio set in Kids Central!
View opening hours and entry details here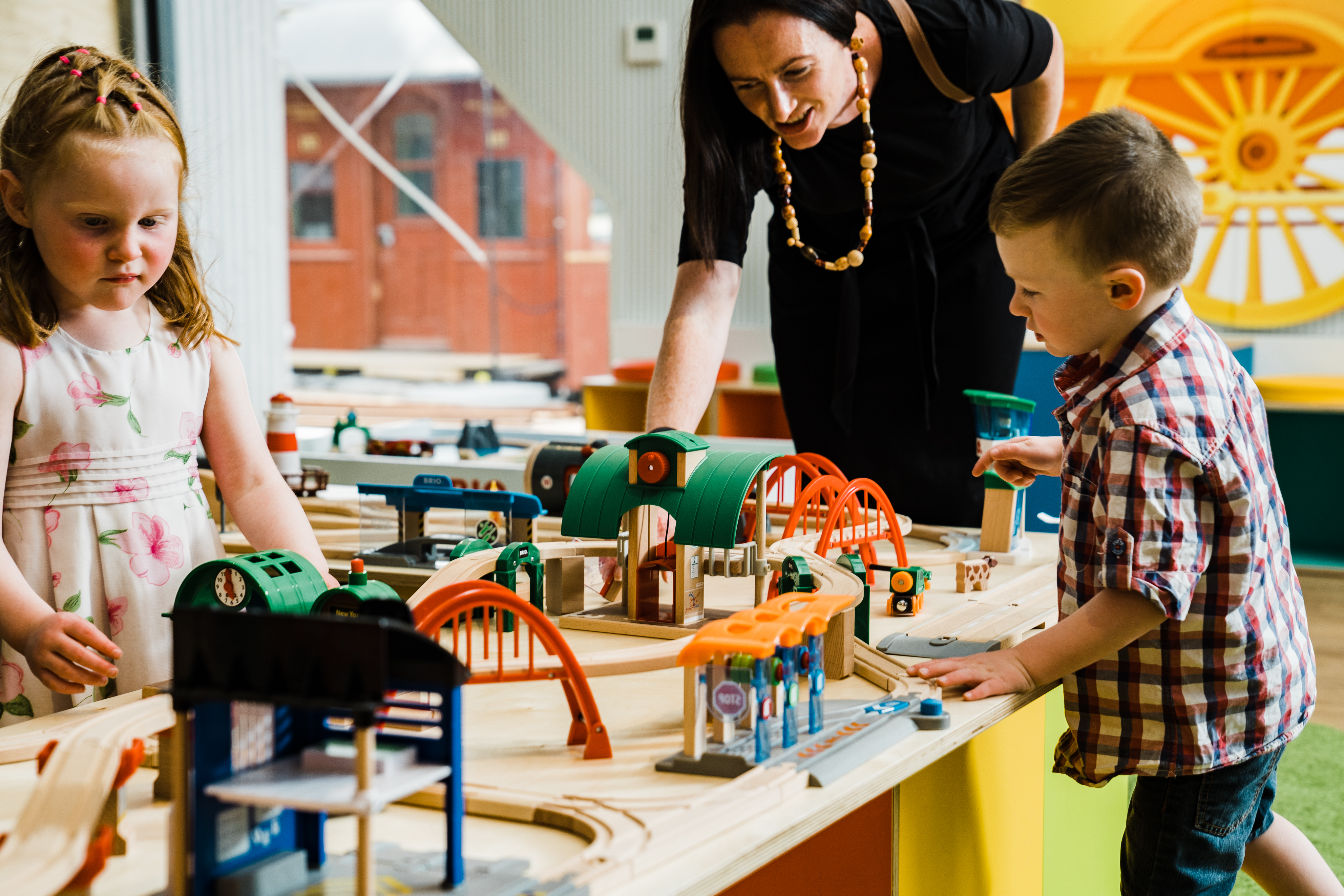 Bathurst Rail Museum
I could stay here for days, permanent Brio set in Kids Central at the Bathurst Rail Museum