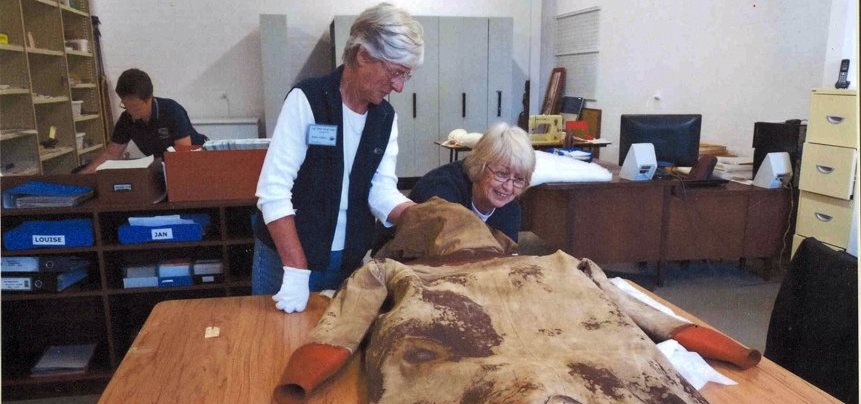 Conservation work on a dive suit at Jervis Bay Maritime Museum.
Our Online resources section is where you can find practical help and advice for almost anything you might need to do in managing a museum or gallery.
The Consultants Register is an index of people with specific skills and experience in every aspect of museum and gallery development, support and management. Sort through to find someone who can help you, but bear in mind you will be contracting these professionals independently of M&G NSW. We keep the Register up-to-date but don't endorse the individuals or the work that they do for you.
We also have a list of Support Agencies who provide various kinds of funding and support for those in the museum and gallery industry.