Are you an artist looking for your next big opportunity?
We have compiled a list of artist opportunities currently seeking applications.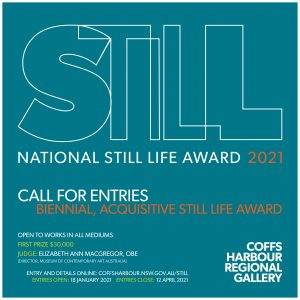 STILL National Still Life Award
Artists are invited to enter the STILL National Still Life Award 2021 as Coffs Harbour Regional Gallery announces its call for entries for the biennial, acquisitive award of $30,000 for the major winner and $5,000 for the People's Choice.
Now in its third year and coinciding with the Gallery's 20th Anniversary, STILL has developed a strong profile despite being a relative newcomer on the arts landscape, cementing Coffs Harbour's place on the national arts map.
The contemporary art prize is open to all mediums and artists at all stages of their career, with the genre of still life offering fertile ground for the exploration of themes that pertain to our very existence.
Entries close 12 April.
---
BigCi Environmental Awards 2021
Australian artists from various fields – visual art, installation, multimedia, performance, literature, music, photography, film making, curating – are invited to submit entries for the BigCi Environmental Awards 2021.
The Awards will be judged by an independent panel:
Elizabeth Ann Macgregor OBE, Director, Museum of Contemporary Art Australia
Chris Tobin, Darug Elder, Artist, and Cultural Educator
Lisa Cox, Environmental Reporter, The Guardian Australia
The judges will select two winners, who will each receive 4 free weeks of BigCi residency, as well as $3,000 prize money.
The winners of the award will have an opportunity to explore the Wollemi, the Blue Mountains and the Gardens of Stone National Parks on guided walks and will be given research assistance relevant to their projects. At the end of their residencies, they will present their work at a BigCi Open Day event.
The deadline for submissions is 12th of February 2021.
Winners will be announced on 2nd of March 2021.
---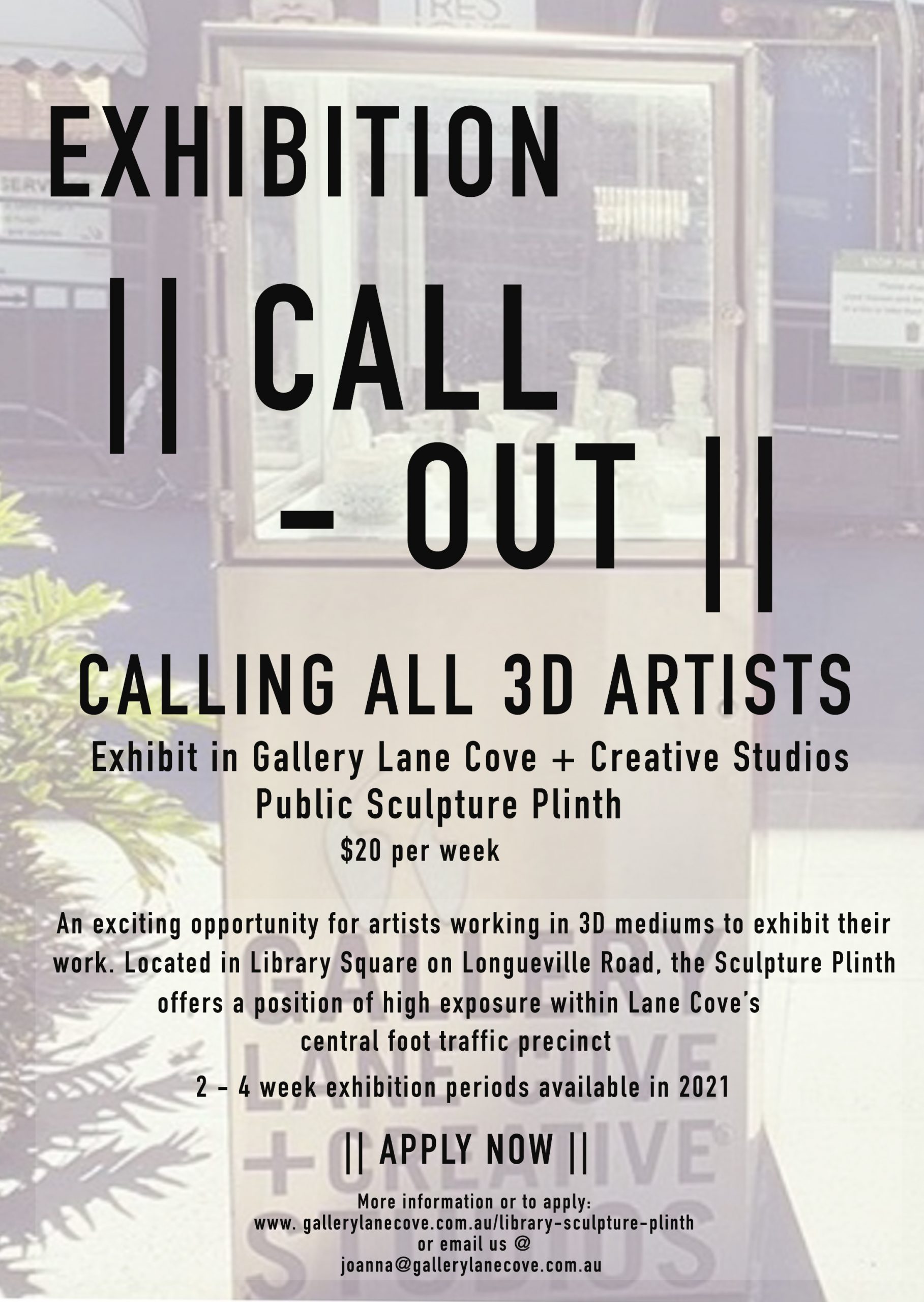 Gallery Lane Cove Library Sculpture plinth

Artists producing small scale 3D work are invited to apply to exhibit in Gallery Lane Cove & Creative Studios outdoor sculpture plinth. Located in Library Square on Longueville Road, the Sculpture Plinth offers a position of high exposure within Lane Cove's central foot traffic precinct.
​Exhibition spaces are available throughout most months of 2021 for between 2 – 4 weeks. Find out more
---
Kinetic Artwork Competition
Dubbo Regional Council (DRC) has partnered with Telstra to create one of the largest public art projects in regional Australia.
Dubbo Regional Council, as part of the 'Destination Dubbo – International Ready' tourism product development project will Will reinvigorate the Old Dubbo Gaol Plaza to increase event capacity, provide a space for the community to spend time as well as integrate a large-scale public artwork, acknowledging the location as pivotal to community connectivity throughout Dubbo's history. One block from the Macquarie River and in the centre of the main street, the artwork will acknowledge the importance of the river as an integral communication tool to First Nations Peoples from the beginning of time, modern history has added the post office, court house, telephone and data exchange as crucial to community connectivity and communication.
This artwork is part of the $13million "Destination Dubbo – International Ready" project funded by the NSW Government and Dubbo Regional Council.
The artwork aims to create an engaging, interactive space for people passing by. The artwork will be seen from various angles by people walking down the main street (Macquarie Street), as well as from inside the ODG. The overall Destination Dubbo project has a strong emphasis on Indigenous culture and education. Below is a fly-through video which should provide an overview of the precinct development.
Closing date for the first round of submissions, 5pm 31 January 2021
---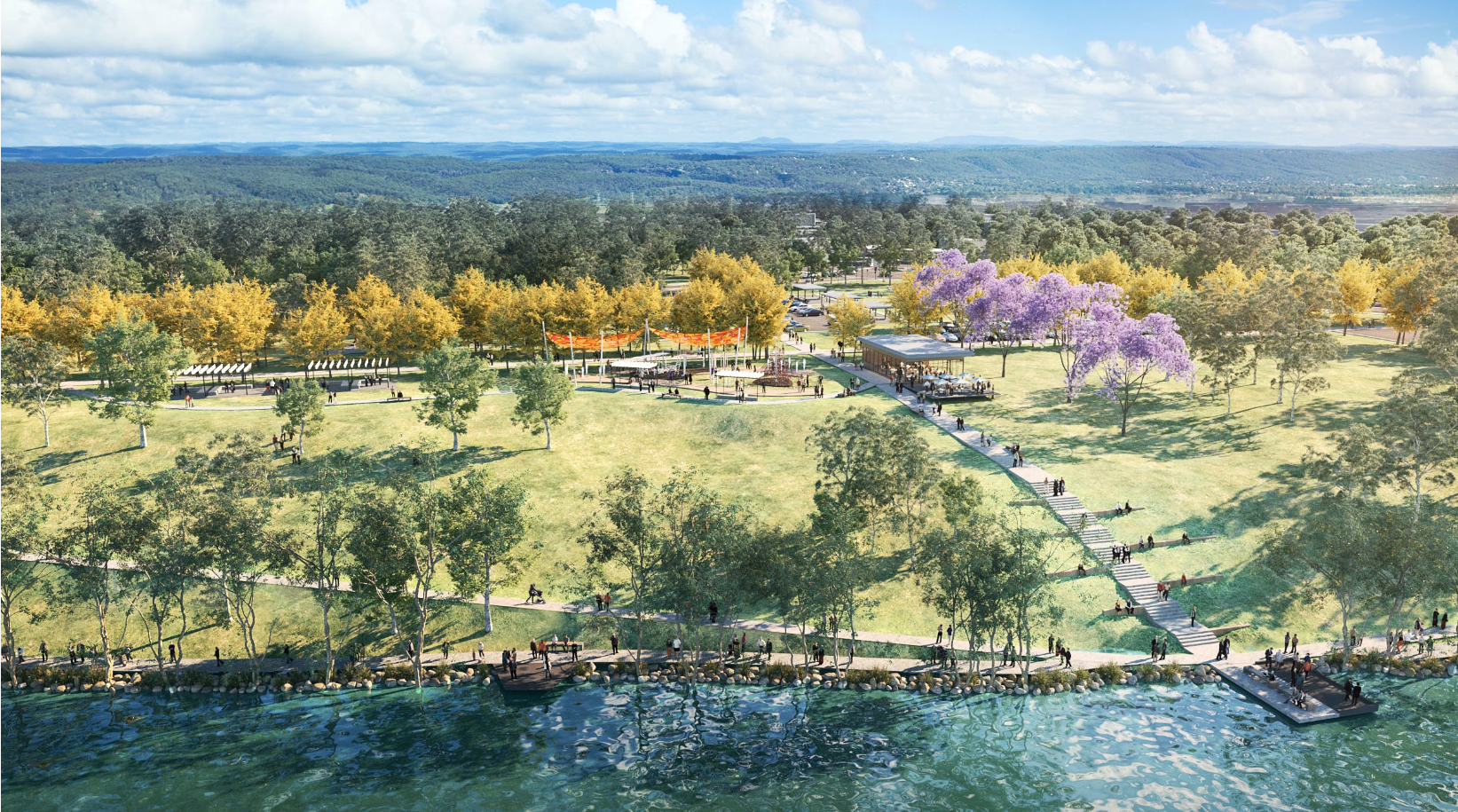 EOI for public artwork at Regatta Park, Penrith
Penrith City Council is calling for artists to submit their Expressions of Interest (EOI) to design and create an iconic public art piece for the new Regatta Park recreational precinct.
The commissioned artwork will celebrate the history and significance of the unique riverside location, highlight Regatta Park's features, and welcome the community and visitors to the area.
Talented artists are invited to detail their experience delivering public artworks and their ability to develop durable and robust artworks in Stage One of the Expression of Interest period, which is open from 18 November until 16 December 2020.
Three shortlisted artists will each be awarded $1,500 to develop and present their concept design proposal and outline how the artist will engage with the community.
---
Apply to exhibit at Ironbark Gallery
The Ironbark Gallery is a dedicated gallery, located in the newly refurbished Strathfield Library & Innovation Hub. Available for both emerging and established artists based in the following local government areas which include; Burwood, Canada Bay, Canterbury Bankstown, Inner West Council and Strathfield.
Ironbark Gallery is managed by Strathfield Council and provides artists the opportunity to exhibit in a professionally supported gallery.  There is no fee to exhibit in Ironbark Gallery.  Strathfield Council supports this space and provides a Curator to oversee all aspects of the exhibition process.  Artists are also given the opportunity to sell their works and facilitate a workshop in conjunction with their exhibition.
A call out for applications is made annually. All applicants are evaluated by a selection committee and based on the written application and supporting material provided.
Applications close: 27 November 2020
---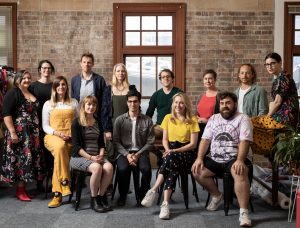 NSW Creative Industries Residency Program
The Powerhouse Museum expanded support for NSW creative industries. Expressions of interest for the Powerhouse NSW Creative Industries Residency Program are now open until 20 November.
The program provides subsidised work space for NSW-based creative industry practitioners and organisations with practices that reflect the Powerhouse Collection.
Register for more information
---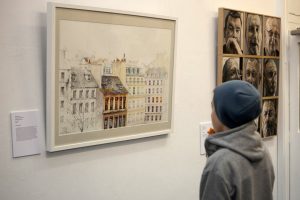 Waverley Cultural Advisory Committee
Waverley Council is currently seeking Expressions of Interest for a new Cultural Advisory Committee to help oversee the implementation and ongoing performance of the Waverley Council Cultural Plan 2020—2025*, and to provide advice to Council on major cultural issues, initiatives and opportunities. Membership will be for a term of two years.
Expressions of interest close at 11.59pm on 22 November.
---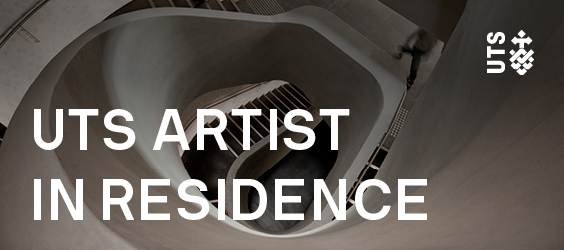 Inaugural UTS Artist in Residence 
The UTS Artist in Residence pairs one NSW-based artist or collective with a UTS faculty partner to support the creation of a new work. This program is generously supported by the Anita and Luca Belgiorno-Nettis Foundation.
The Artist in Residence program is a valuable opportunity for knowledge sharing and cross-disciplinary collaboration of mutual benefit to the artist and university research, and recognises the vital role of the arts in fostering the economic, social and cultural prosperity of our communities.
Applications open until 30 November. Find out more
---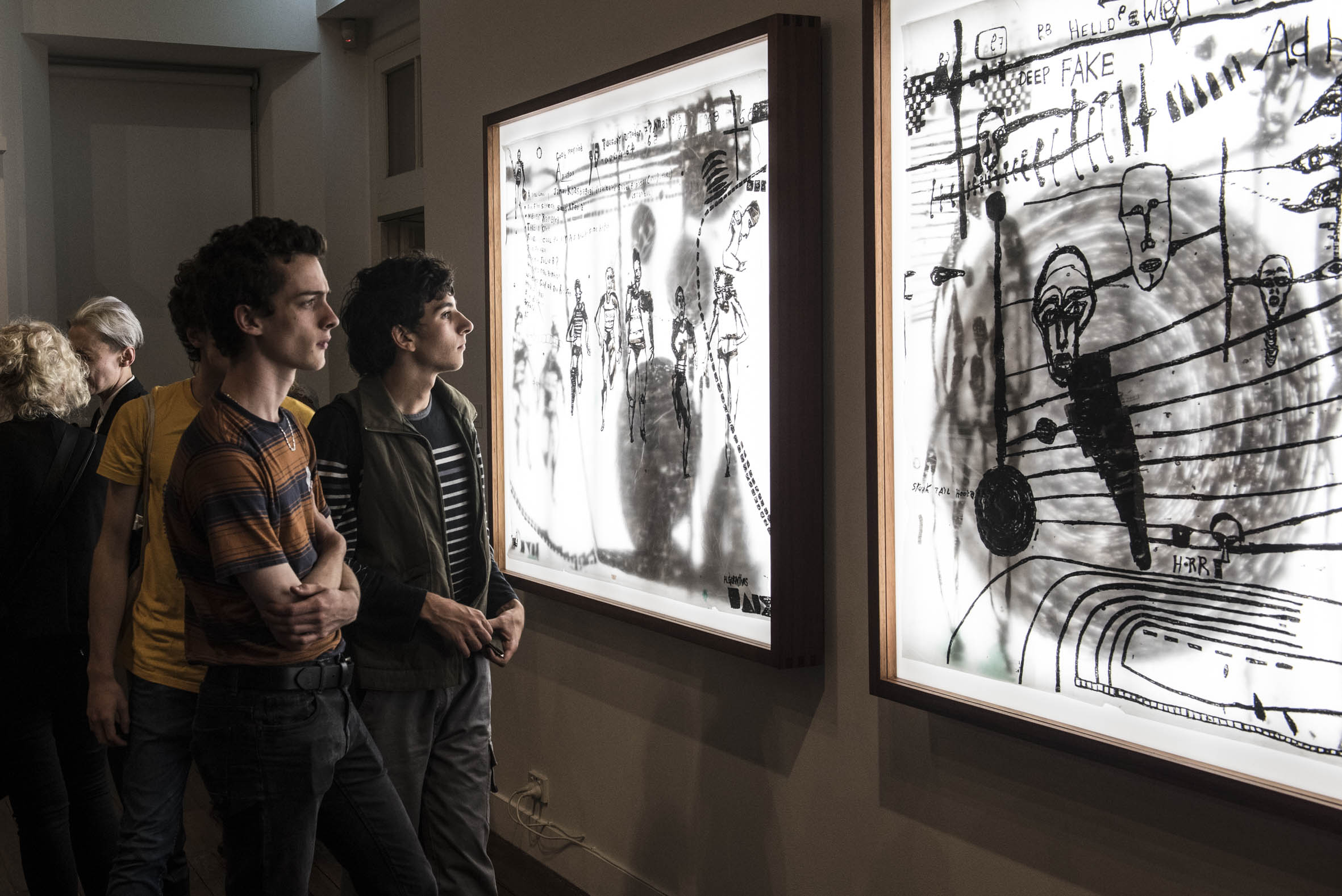 Dobell Drawing Prize #22
The National Art School and the Sir William Dobell Art Foundation invites artists to submit entries in competition for the Dobell Drawing Prize #22. The $30,000 acquisitive prize will be awarded at the opening of the finalists' exhibition at NAS Gallery on 25 March 2021. The National Art School and Sir William Dobell Art Foundation are delighted to announce NAS alumni and former finalist Lucy Culliton as the guest judge for the 2021 prize.
To find out more information and enter, head to the National Art School website. Entries close 5pm, Monday 5 October.
---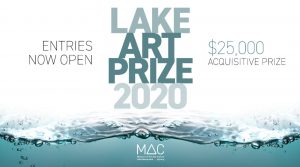 Lake Art Prize 2020 – Entries Now Open
The Museum of Art and Culture Lake Macquarie is thrilled to announce the Lake Art Prize, a new biennial National Acquisitive Prize for Contemporary Australian Art – valued at $25,000.
Australian artists, aged 18 years and over, are invited to submit works which reflect on the theme 'Where there is Water'.
There is a total acquisitive prize pool of $25,000 (ex GST), with the funding made available by the generosity and support of Lake Macquarie City Council.
Contending artworks will be across all media and can take any form, including sculpture, painting, drawing, photomedia, installation, sound, and a single piece or multi-piece artwork.
The prize culminates with selected artworks being displayed in a finalist exhibition at MAC. The inaugural Prize Exhibition will take place between 12 December 2020 – 7 February 2021.
The prize includes a People's Choice Award – valued at $2,000 (ex GST) – a non-acquisitive award to the artwork with the highest number of audience votes over the period of the finalist exhibition.
Voters will also go into the draw to win MAC Packs and Sculpture park café vouchers.
Entries close (digital submission) at midnight Friday 23 October, 2020
---

The Georges River Artist in Residence program
Applications are now open for The Georges River Artist in Residence program 2021-2022. The AIR program offers artists a unique location to explore, interpret and experiment with their artistic practice, while enhancing the cultural profile of the Georges River area. The program is designed to allow artists the space and time to explore new ideas, and to create new works. Artists will also have the opportunity to engage with the Georges River community through workshops and exhibitions.
The Carss Park Artist's Cottage, in the former Ranger's house, provides a studio and accommodation for one artist and is located in a picturesque bush park setting on the Georges River. Residencies of up to three months are available to local, regional and international artists across a wide range of art forms. This is a self-funded residency creating opportunities for artists' professional development, and to contribute to Georges River Council's collection and cultural programs.
Applications close 23 August
---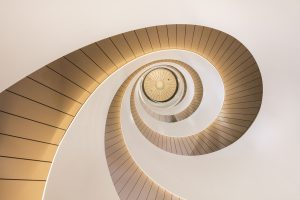 UTS Library – Call out for 2021 Creative in Residence applications
Are you a creative professional who enjoys new opportunities?
UTS Library is currently seeking applications for the 2021 Creative in Residence.  The residency offers a successful applicant the opportunity to develop and produce a project that uses UTS Library as a starting point for the research and realisation of a new creative work.
Since 2012, the Library has run the Creative in Residence program, an initiative that inspires playfulness, provokes curiosity, and encourages engagement with the Library and its community.
This is a wonderful opportunity for any designers, artisans, visual artists, entrepreneurs, creative industry practitioners, industry leaders, musicians, performers, writers, makers, persons studying or practicing law and/or social policy, thinkers/researchers, digital producers and any other creative people who wish to be involved. Explore our past Creative in Residencies here.
Applications open: 1st June – 28th August 2020.
---
Kangaroo Valley Art Prize & Exhibition
Entries are now open: 3-28 August at https://www.artsinthevalley.net.au/entry
Exhibition: 2-5 October, Kangaroo Valley
Kangaroo Valley Art Prize $6,000
Tony White Memorial Art Prize $5,000
Salon of Local Artists Prize $1,500
Highly Commended, Commended, People's Choice
Total prize money $17,000
Original contemporary artworks are invited by Australian artists, including painting in any medium, drawing, printmaking, digital, photographic and video art, textile and fabric art, collage, multi-media and new media.
Find out more
---
Tony White Memorial Art Prize, for a young emerging artist
Entries are now open: 3-28 August at https://www.artsinthevalley.net.au/entry
Exhibition: 2-5 October, Kangaroo Valley
Tony White Memorial Art Prize $5,000
All entries are also eligible for the Kangaroo Valley Art Prize $6,000, Highly Commended, Commended & People's Choice
Total prize money $17,000
Original contemporary artworks are invited by young Australian artists 30 years of age or younger, including painting in any medium, drawing, printmaking, digital, photographic and video art, textile and fabric art, collage, multi-media and new media.
Find out more
---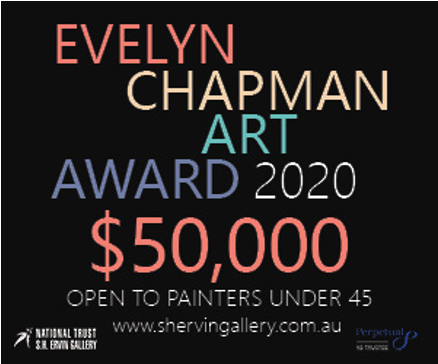 Evelyn Chapman Art Award 2020 – $50,000
The Evelyn Chapman Art Award provides a $50,000 scholarship for an Australian painter, male or female under the age of 45, to 'engender the encouragement, development and rewarding of artistic skill, through furthering the training and knowledge and skills of Australian painters.'
Applications for the 2020 award close on 21 September with announcement of winner in October.
---
Multi Arts Place – External Wall Design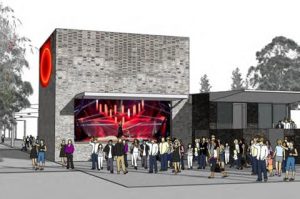 Lake Macquarie City Council is offering artists, designers and creative teams the opportunity to design a unique concept commission for a north facing facade of the proposed Multi Arts Place (MAP) at Speers Point.
MAP is a $3.2M multi-use, contemporary arts hub located within Speers Point Park on the banks of Lake Macquarie. Purposefully designed as a completely flexible and intuitive multi-media creative hub, the building will be able to present a variety of creative presentations from theatre and live music to contemporary installations and immersive art experiences.
With an number of intuitive design features incorporated into the building, the north facing 10m high facade will be MAPs' 'outdoor canvas'. Council is seeking designs to include within the brickwork that complements and provides an additional layer of engagement with audiences.
---
Exhibition Proposal Callout – Lismore Regional Gallery 
Lismore Regional Gallery is calling for proposals for exhibitions. The prominently located downstairs gallery will prioritise local early career artists in a program of about eight exhibitions per year. The gallery is approx 9.8m x 3.5m x 3.4m (h) and has gallery lighting and hanging tracks. Artists will receive a fee of $500 per show, and be expected to help with installation/de-installation. With a large floor to ceiling window, the gallery space will be highly visible to people passing by and those engaging in activities in the Lismore Quadrangle. Next deadline: 5 November 2021
---
Past opportunities