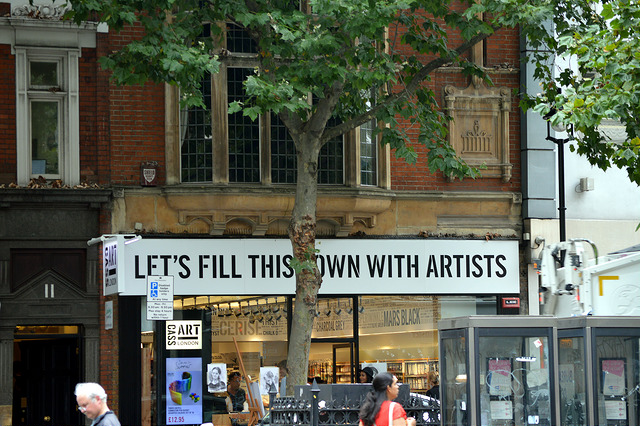 Are you an artist looking for your next big opportunity?
We have compiled a list of artist opportunities currently seeking applications. Take advantage of these great awards, prizes and fellowships and start your application today!
Art & About 2020 program
Ambitious installations, augmented reality, performance – we're keen to hear about any bold and original ideas that will temporarily transform public and unusual spaces.
We'll fund a number of projects from $40,000 to $85,000.
This is a great opportunity to have your work seen in the centre of Sydney.
Entries close midnight, 24 February. Start planning now.
We welcome submissions from local, interstate and international creatives.
Broken Hill Regional Art Gallery – Artist in Residence Program
The Broken Hill Regional Gallery work closely with the local community to encourage conversation, aide engagement with the social and cultural histories of Broken Hill and ultimately, use creativity to spark social change. Our community centred programming provides space and access for our community to create, discover, explore and contribute to the rich history of Broken Hill.
The residency program invites an artist/collaborative group to develop a responsive project for installation/presentation in the public domain. The residency must engage with the local community and draw inspiration from the people and place of Broken Hill; celebrating it as a living museum.
Closing friday 1st March