Let's Get Prepared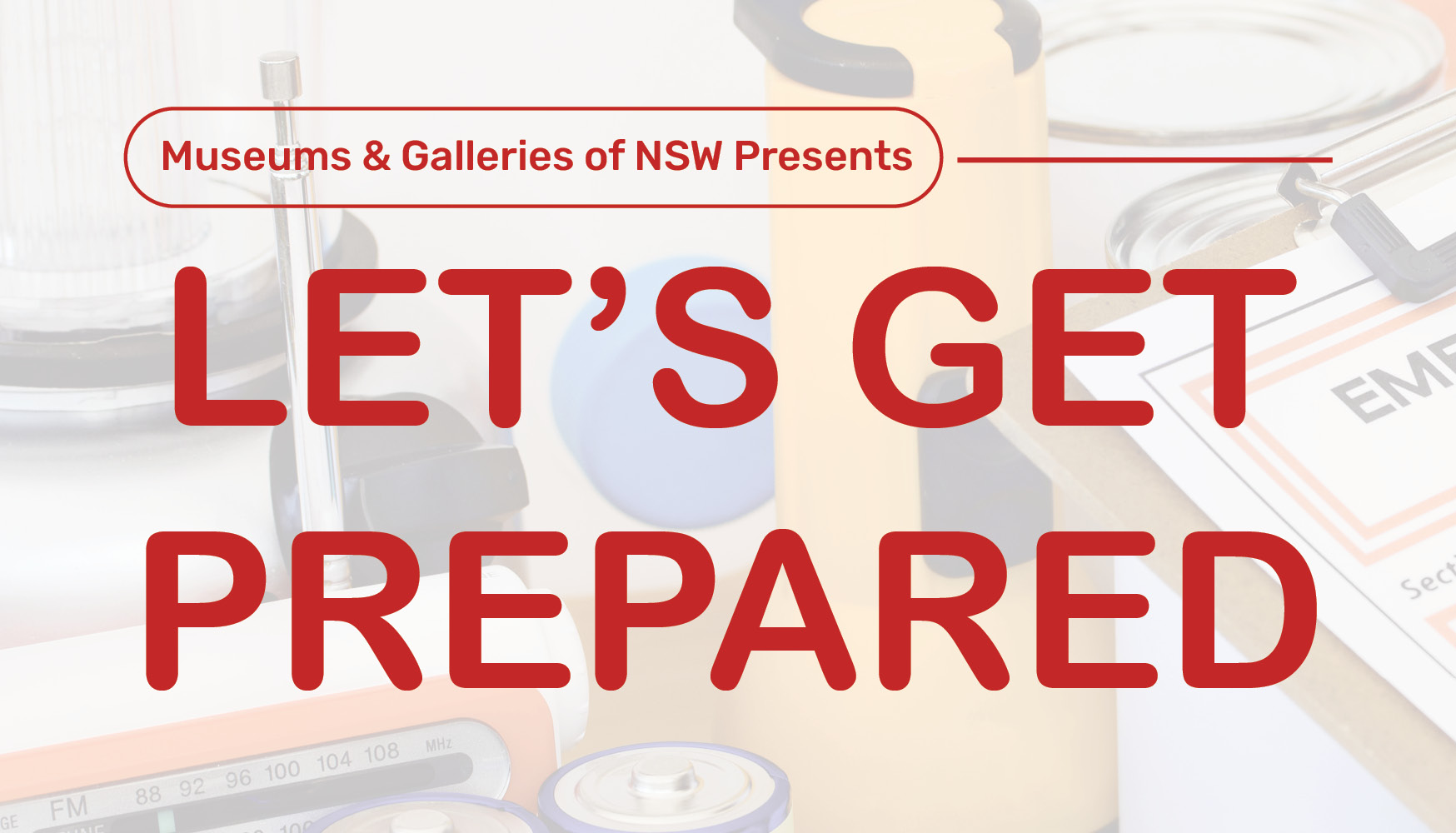 Museums & Galleries of NSW is excited to announce a new program, Let's Get Prepared was recently awarded Service Needs Strategic Funding through Create NSW that will enable us to deliver a series of eight disaster planning workshops across the state over two years.
Recent flooding in the Northern Rivers and Central West, as well as catastrophic bushfires across the state in 2019 and 2020, have demonstrated a need to rethink the scale of disasters and our approaches to disaster planning. As these extreme climate events occur with greater regularity and greater intensity, museums, galleries, artists and communities face unprecedented challenges to safeguard our history and culture. The economic, social and cultural cost of not being prepared to face these challenges is incalculable.
Let's Get Prepared will be delivered throughout various regions as a two-day program. A one-day workshop for small to medium museums and galleries will focus on disaster planning and recovery for cultural organisations. Delivered by museum consultants and conservators, the workshops will focus on understanding local disaster risks, creating support networks, taking practical measures to mitigate damage, developing an efficient disaster plan, and dealing with the aftermath of a disaster. The program will also include follow up consultations to continue to support participants.
The second Community Day will focus on support for local communities on the preservation and recovery of cultural material. These workshops are aimed at regional artists, members of the public and non-museum collections, such as schools and clubs. It will provide an opportunity for attendees to think more deeply about planning for disasters, connect with local organisations and services and access expert advice on caring for their treasured objects and artworks
The first in the series of Let's Get Prepared events will be delivered in the Blue Mountains in late March, with future workshop programs to be announced soon.
Let's Get Prepared is proudly supported by the NSW Government through Create NSW as part of the Service Needs Strategic fund.