IMAGinE Awards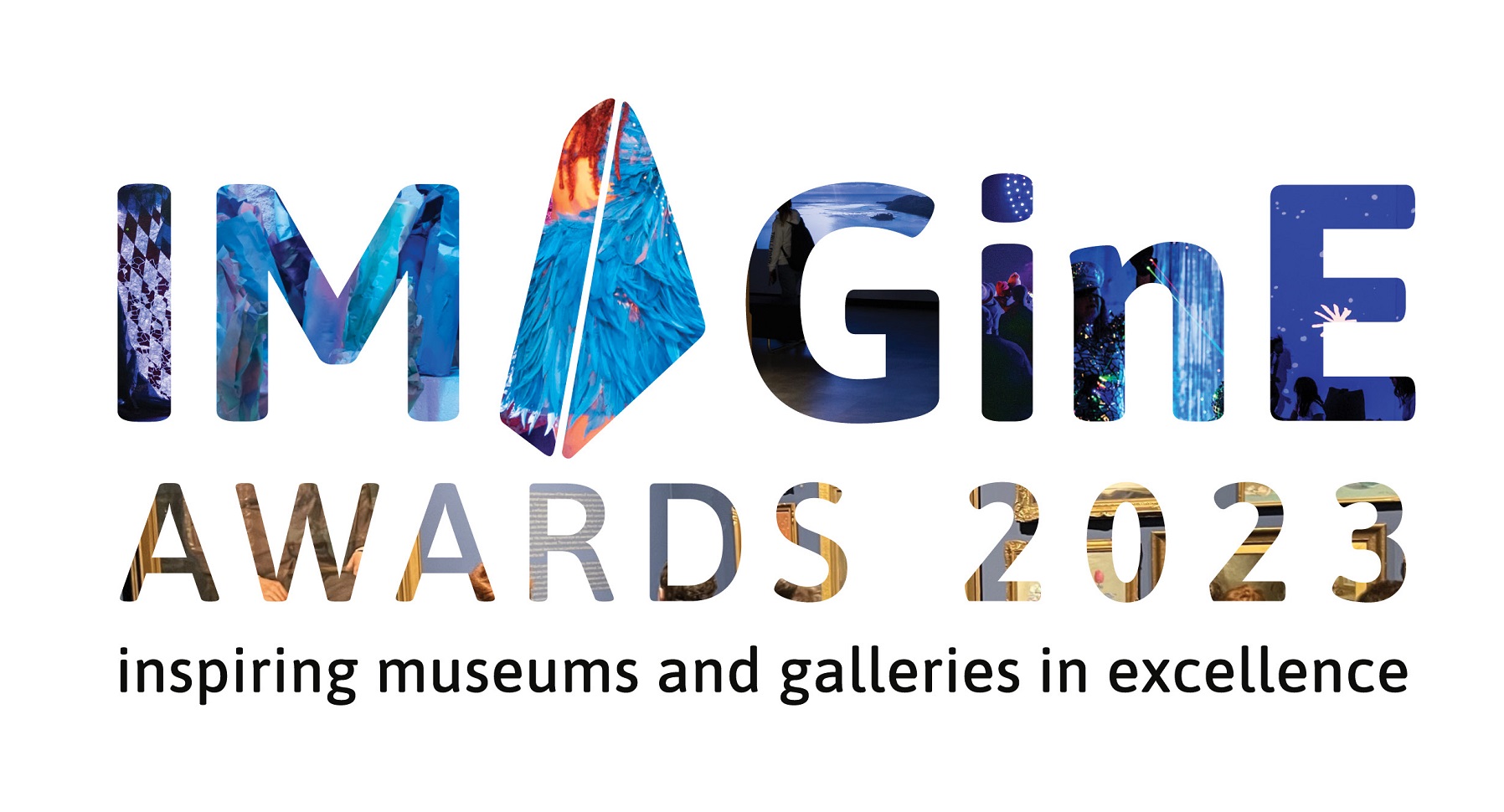 IMAGinE Awards 2023
The IMAGinE Awards highlight the resilience, innovation and creativity of museums, galleries and Aboriginal cultural spaces and recognise the people who work in them.
The museums, galleries and Aboriginal cultural centres of NSW provide historical, contemporary and future context. They tell stories about their communities and reflect on what they might become. Their programs record history and grow ideas; they generate and support creative processes that contribute to economic, social and health related wellbeing. They help build resilient and sustainable communities.
IMAGinE celebrates all institutions and pays homage to those organisations run by volunteers, with limited budgets and minimal resources. These Awards offer a unique opportunity for museums, galleries and Aboriginal cultural spaces in NSW to advocate, promote their achievements and raise their profile within the sector and the broader community.
Nominations opened 5 July 2023
Nominations closed: 5pm, Monday 28 August 2023
It is free to nominate your programs and projects for an IMAGiNE Award
IMAGinE Awards night
The awards presentation night will take place at Sydney Modern, Art Gallery of NSW on Wednesday 29 November, followed by an evening in the gallery.
Book online
---
NSW Health Infrastructure Arts and Health Award
Now in its second year, the NSW Health Infrastructure Art and Health Award is a partnership between Museums & Galleries of NSW and NSW Health Infrastructure. It aims to acknowledge the significant role played by galleries and museums across the State in enhancing the well-being and health outcomes of communities in New South Wales.
The award, valued at $10,000, will be granted to one outstanding proposal that demonstrates the potential to contribute to positive health and well-being outcomes. This financial support will aid the successful project in making a tangible impact.
Nominations closed: 5pm, Monday 28 August 2023
For more information about the IMAGinE Awards, contact Dale Maxwell-Smith, Training & Engagement Manager
Email: dalem@mgnsw.org.au
The IMAGinE Awards are an initiative of Museums & Galleries of NSW, developed with support from the Australian Museums and Galleries Association NSW and Regional and Public Galleries of NSW. 
The 2023 IMAGinE Awards is made possible through the generous support of our sponsors, including International Conservation Services as the Major Sponsor of the Awards. This year we welcome the Art Gallery of NSW as a Sponsor and Venue Partner for the IMAGinE Award's night.