NSW Health Infrastructure Arts and Health Award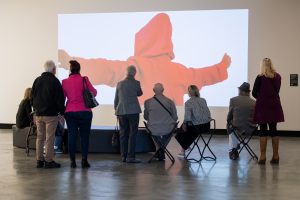 Now in its second year, the NSW Health Infrastructure Art and Health Award is a partnership between Museums & Galleries of NSW and NSW Health Infrastructure.
The NSW Health Infrastructure Art and Health Award recognises the role galleries, museums, and Aboriginal cultural spaces across the State are contributing to wellbeing and health outcomes across NSW.
The Award aims to:
Support cultural projects and activity that provide accepted health and wellbeing outcomes to community
Build capacity for arts in health care across NSW Local Health Districts
Encourage development of partnerships between a museum, gallery or Aboriginal cultural space and their Local Health District
The Award also acknowledges the cultural collections across health services that celebrate the contribution of NSW Health staff to caring for our communities for more than 200 years.
The successful award will go to one proposal and receive a cash award of $10,000 (GST Excl.) to support the project. The Award will be presented at the 2023 IMAGinE Awards and promoted online and via social media.
Eligibility
Who can enter the Award?
NSW-based public museums, galleries, Aboriginal cultural spaces (such as cultural centres and keeping places), not-for-profit organisations (such as artist-run galleries), and volunteer-run museums or galleries can enter.
If you have any questions related to the award please take a look at the frequently asked questions.
To assist you in developing your potential project, we have compiled a number of case studies of Art and Health projects developed within New South Wales.
Nominations close: 5pm, Monday 28 August 2023
If you have any questions please contact: Jason Gee, Communications Manager jasong@mgnsw.org.au
The NSW Health Infrastructure Arts and Health Award is proudly supported by NSW Health Infrastructure.