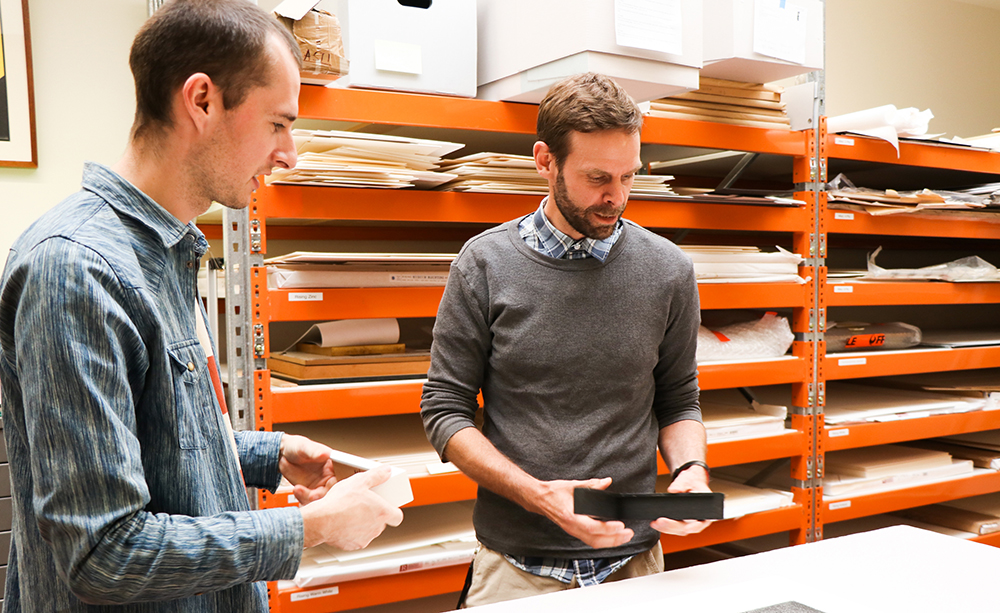 Applications are now open!
The 2020 Fellowship, Mentorship and Volunteer Placement Program are now open for applications. Funded by Create NSW, this program provides professional development opportunities to NSW museum and gallery staff. Grants of $6,000, $3,000 and $1,500 are available for Fellowships, Mentorships and Volunteer Placements.
Fellowship Program
Open to senior museum and gallery staff, the Fellowship Program is an international professional development opportunity. Spend two weeks with an international museum or gallery of your choice. Recent fellows have been hosted by the Museum of New Zealand Te Papa Tongarewa, Green Papaya Art Projects in Quezon City, Manila; Benesse Art Foundation, Naoshima, Japan; B&O Railroad Museum, Baltimore, USA and Museum MACAN, Jakarta, Indonesia. Museums and Galleries of NSW can assist with approaching organisations, logistics and planning.
Read more
Mentorship Program
The Mentorship Program is a valuable professional development opportunity for emerging and mid-level museum and gallery staff to spend two weeks with a state, national or smaller, more specialised organisation. Extend your knowledge, enrich your skills and cultivate your networks through access to the expertise and resources of leading Australian cultural organisations. Apply for a mentorship at the Art Gallery of NSW, Australian Museum, or Sydney Living Museums and StateState Archives and Records Authority of NSW, or arrange a placement of your own.
Read more
Volunteer Placements
Volunteer Placements are for volunteers from small and volunteer managed museums and Aboriginal keeping places in NSW. Do you have volunteers who want to learn new skills and develop a deeper understanding of museum practice or do you need to fill a gap within your museum? This professional development program provides the opportunity to spend up to two weeks in a larger cultural organisation. Hosts for 2020 include Hurstville Museum & Gallery, the State Archives and Records of NSW, a custom disaster preparedness and recovery program or contact us to assist you in organising a host of your choice.
Read more
Why you should apply
The professional development program enables participants to extend their knowledge, enrich their skills and gain valuable experience in a range of cultural activities.
Build networks
Take on a challenge
Develop new skills
Get a new point of view
Expert advice
Master new technology
Improve your CV
Expand your knowledge
Encourage your staff to apply
Placements provide an opportunity to cultivate networks through access to the expertise and resources of different cultural organisations.
Build networks
Improve morale and up-skill staff
Support your staff
Facilitate knowledge sharing
Increase staff and volunteer retention
Benefit from expert advice
Get more out of staff and volunteers
Establish new partnerships
Applications close 5pm, Thursday 2 April. Information, guidelines and online application forms can be accessed via our website. to placements page
For more information or to discuss your application, please contact Dale Maxwell-Smith on dalem@mgnsw.org.au or 02 9339 9914.
This is a Create NSW devolved funding program, administered by Museums & Galleries of NSW on behalf of the NSW Government.