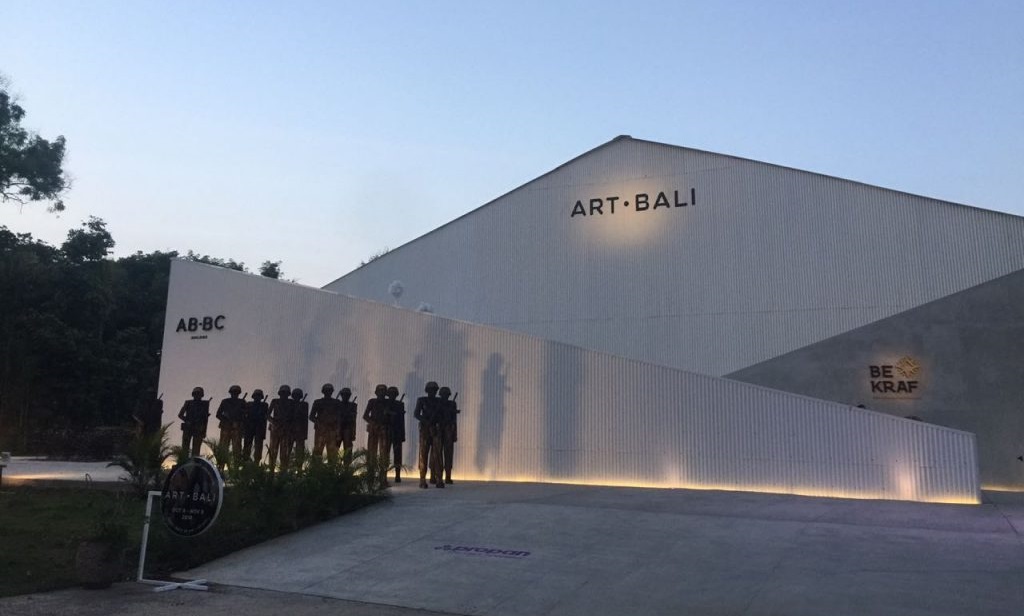 Art Pande Ketut Taman, Until The End, 2018. Installation view, Art Bali 2018. Photo from side trip by Iain Dawson, Director Bega Regional Art Gallery who undertook a fellowship to Museum Macan, Jakarta Indonesia in 2018
Fellowship Program
Fellowships offer senior staff from NSW museums and galleries the opportunity to spend two weeks at an international cultural organisation.
Up to $6,000 per placement is available and individuals can be hosted at the following organisations:
Dallas Museum of Art, USA
Museum of New Zealand Te Papa Tongarewa, New Zealand
Fellowship applicants also have the option to choose their own organisation.
M&G NSW staff can provide advice on possible placements and make contact with organisations on their behalf.
Applications close 5pm, Monday 25 March 2019
Applications must be made via the SmartyGrants online application form; 
Please contact M&G NSW if you experience difficulties using the online application form.
For more information please contact Dale Maxwell-Smith, Program & Events Coordinator on 02 9339 9914 or dalem@mgnsw.org.au

This is a Create NSW devolved funding program, administered by Museums & Galleries of NSW on behalf of the NSW Government.