Toolkit for managing digital collections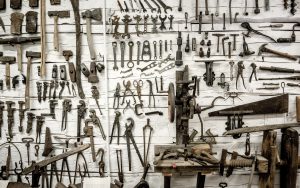 Members of the London Museum Documentation Network have developed a new toolkit for managing accessioned digital collections.
Digital Collection Objects (DCOs) are considered part of a museum's collection and in the same way as physical objects.
This toolkit is designed to provide museum professionals with a suite of practical, tried and tested tools and workflows, taken from the digital preservation community.
The aim is to ensure museum professionals are provided with the correct information to enable them to identify, retrieve, store, preserve and access all types of DCO, both now and in the future.
This toolkit provides guidance on how museum professionals can provide and plan for the long-term management and care of and access to DCOs. All advice is in accordance with current digital preservation best practice and has been tried and tested within the international museum, archive, and library community.