Digital Project Planning Guide for Museums and Institutions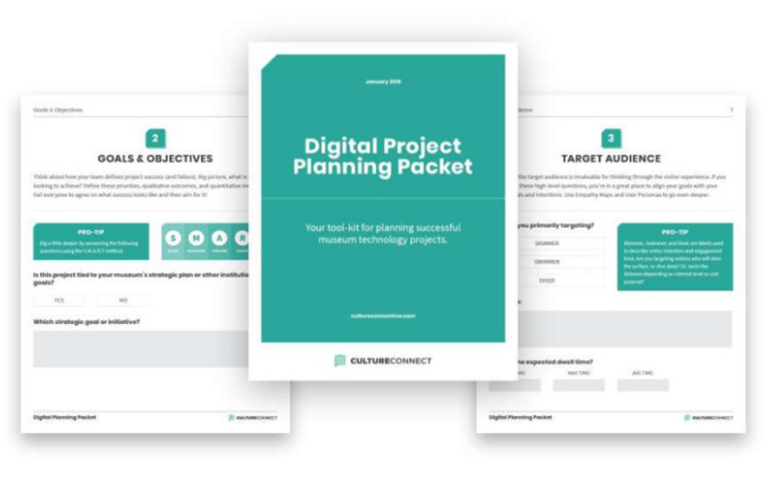 A tool-kit for planning successful museum technology projects.
Developed by CultureConnect, this guide helps you define your project scope to help establish what the project will and won't accomplish. This helps build consensus among stakeholders and set expectations.
Effective project planning will help your team define project goals and create the frameworks necessary to ensure these goals are realised.