Guidelines for the Care of Media Artworks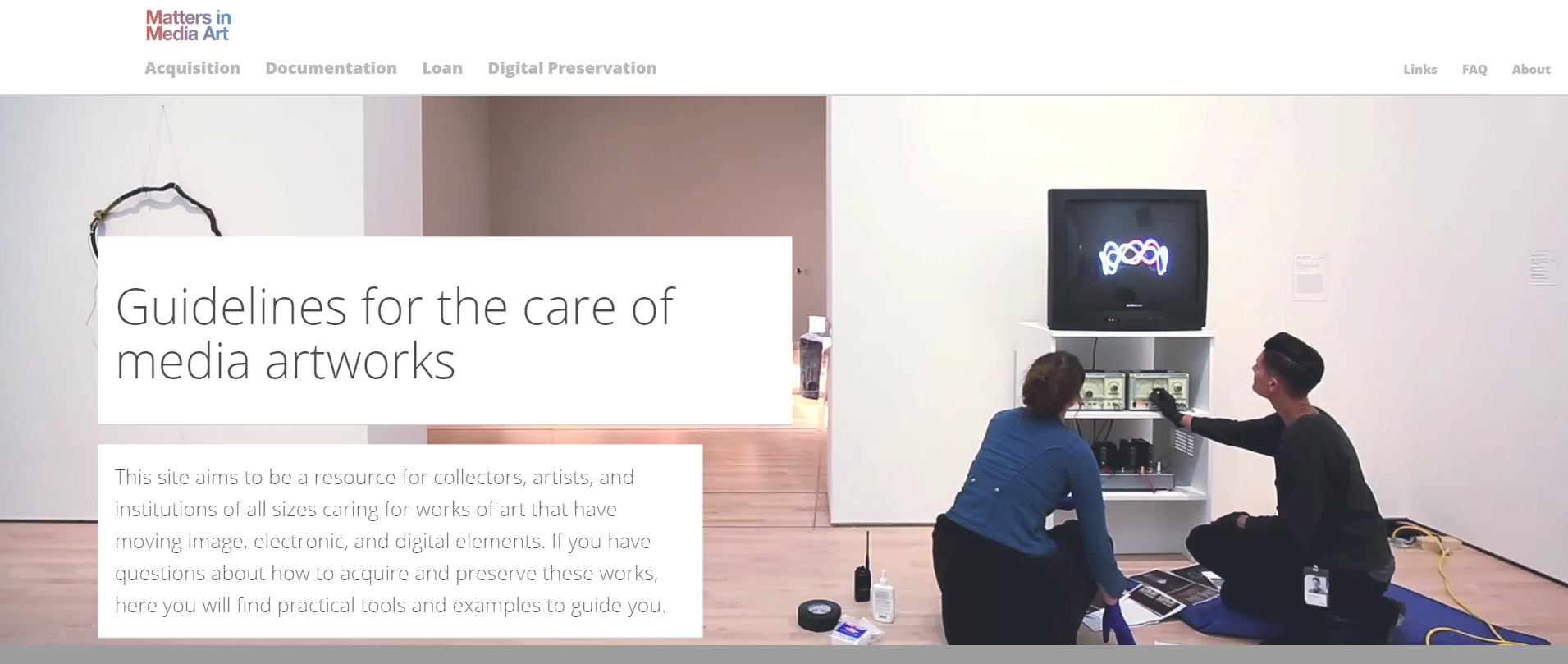 Matters in Media Art is an information resource on the care of media art.
This site aims to be a resource for collectors, artists, and institutions of all sizes caring for works of art that have moving image, electronic, and digital elements.
A collaborative project between the New Art Trust (NAT) and its partner museums – the Museum of Modern Art (MoMA), the San Francisco Museum of Modern Art (SFMOMA) and Tate – has been designed to help those who collect and keep media artworks (e.g. video, film, audio and software-based installations).
Acquisition
Because media artworks require a proactive approach to care and management, the moment of acquisition is critical in gathering information that will ensure their display and care into the future.
Documentation
Media artworks often require complex, cross-disciplinary documentation, challenging traditional cataloging systems. Curators, registrars, exhibition technicians, IT specialists, intellectual property managers, conservators, outside experts and artists contribute to compiling a multi-voice record for each work of art.
Lending Media Art
Among acquisition and exhibition, a loan constitutes another important moment within the life-span of an artwork. It provides an invaluable opportunity to revise an institution's holdings, documentation, and knowledge.
Digital Preservation
Digital collections and legacy works that have been digitised require appropriate storage. This section focuses on the challenge of creating storage systems for digital art collections and moving digital collections into these systems.