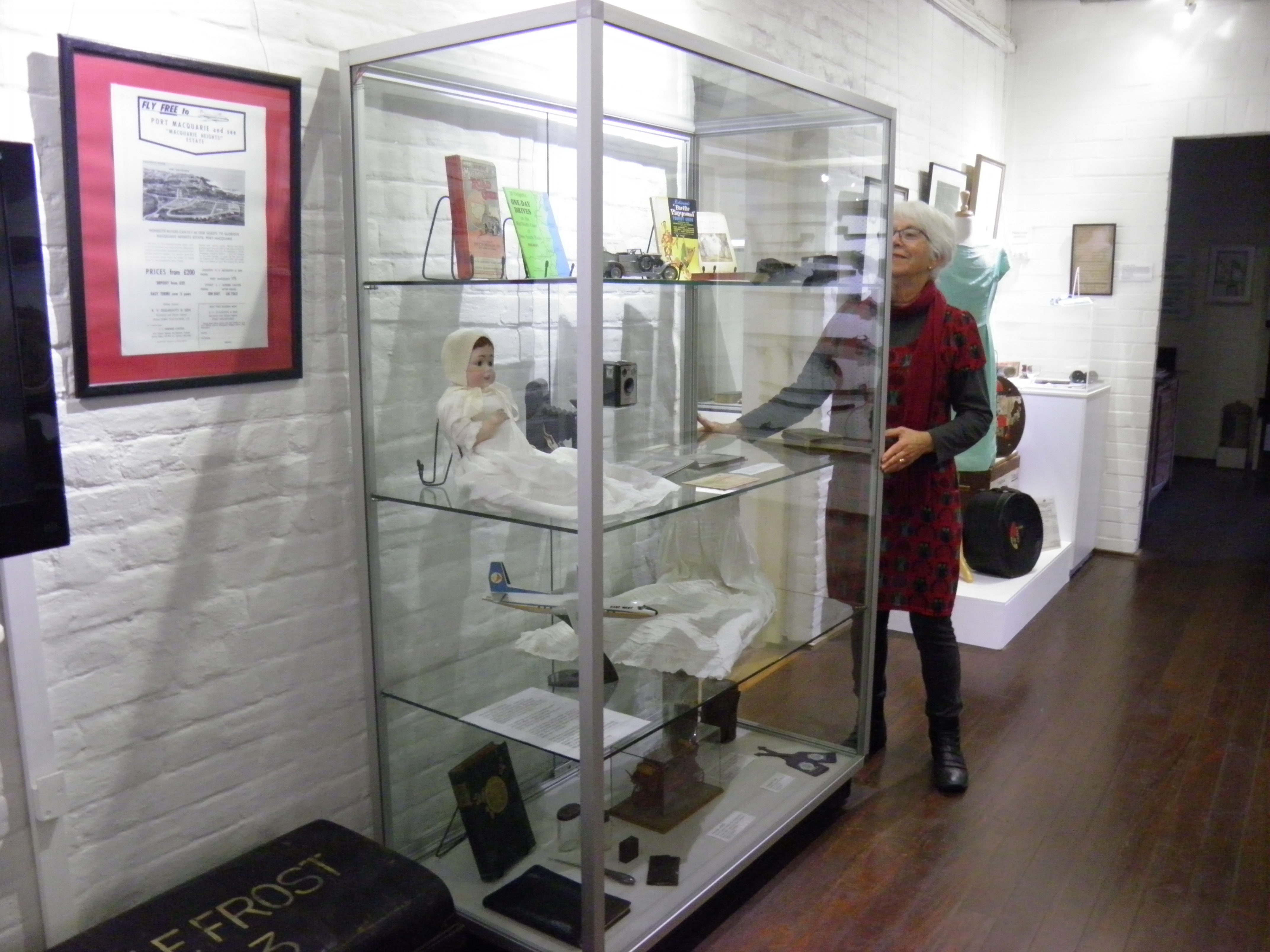 New showcase at Port Macquarie Museum, funded by an M&G NSW Small Grant in 2015.
The recipients of the 2016 Round One Small Grant funding have been finalised and we are very happy to announce the winners.
A wide range of projects were funded demonstrating that our volunteer-run museums are always thinking of ways to develop their collections, facilities and, of course, the visitor experience. This year's projects include display cases that enable visitors to view the collections better as well as keeping the objects safe, audio equipment to increase interactivity and interpretive labels that give readable, informative descriptions of the collection.
Projects from 2015 that have been successfully completed include; the Gondwana Coast Fossil House who were awarded a grant to print professional object labels and thematic panels for their brand new exhibition space in Ulladulla; and Gerringong Historical Museum was awarded a grant to bring in internationally regarded consultant Roslyn Russell to assess the significance of their collection.
We look forward to seeing what will be achieved with the 2016 funding.
2016 Small Grants – Up to $2000
---
Reminder: the 2016 Round Two Small Grant (up to $2000) and Project Development Grant (up to $7500) programmes are now open (closing October 2). If your volunteer-run museum is interested in either of these, please contact Conni Lord by email connil@mgnsw.org.au or by phone 02 9339 9913.