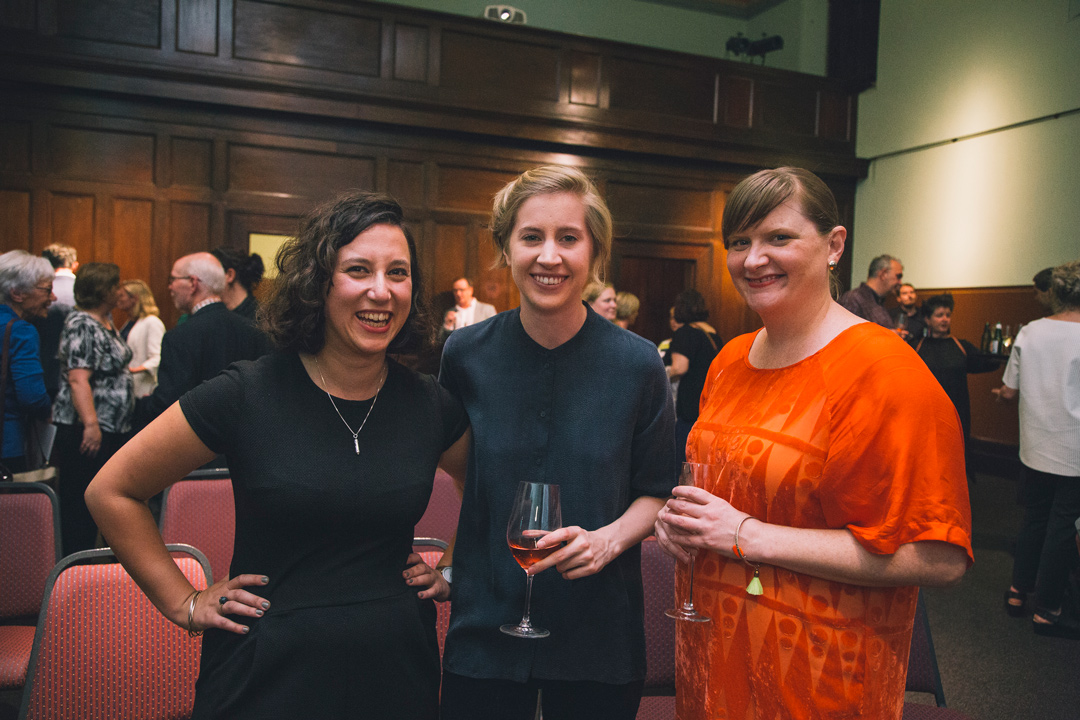 This week we farewell Jane Gillespie, who has worked for four years as our Program and Events Coordinator. Jane has been largely responsible for the ongoing success of both the IMAGinE awards and the Fellowship, Mentorship and Volunteer Placement Program. In addition to presenting the annual Access to Funding and ArtChat events, she has been instrumental to delivering M&G NSW's professional development programs including last year's Women, Leadership & the Arts Workshop: Moving through the marzipan and the upcoming Public Galleries Summit 2018.
Jane's dedication to the sector, wealth of experience and organised, methodical approach to her work have made her a valued member of the team and earned her the respect of her colleagues and associates alike.
Jane leaves us to take up the role of Public Programs Officer- Exhibitions & Media at Mosman Art Gallery. While she will be sorely missed we wish her all the best in her new role.