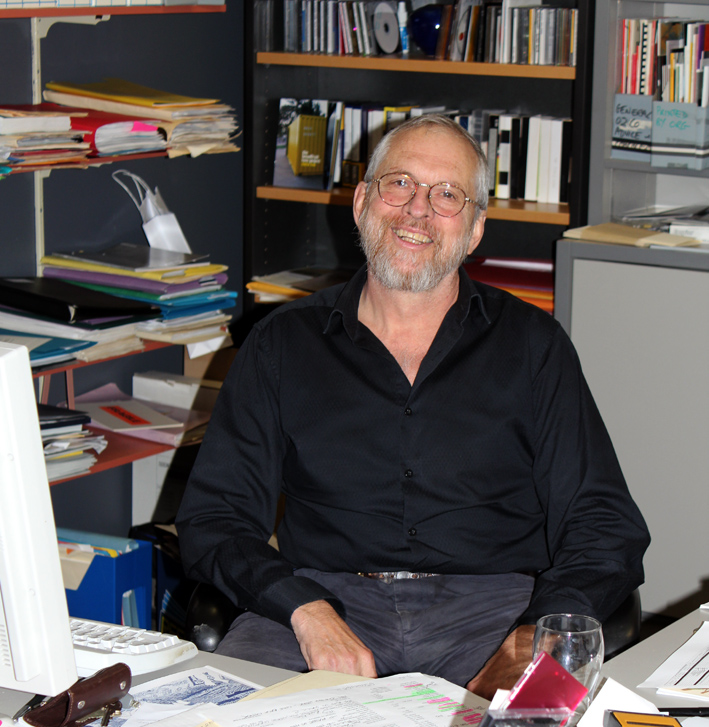 Alan Sisley will be remembered as a man of intellect, passion and great personality, who made an enormous contribution to the visual arts in the Orange region and beyond. Colleagues were shocked to hear of his untimely death, recalling the strength and character he brought to the regional gallery network in NSW. Alan died on Sunday as a result of complications after surgery.
On behalf of his many colleagues and associates we pay respect to his vision, his passion for the arts and his friendship over many years.
Alan was appointed Director of Orange Regional Gallery in 1991. He studied philosophy at the University of Otago in New Zealand and later fine arts at the Australian National University in Canberra. Before moving to Orange he was director of the Hamilton Regional Gallery in Victoria and prior to that he worked in the well-know commercial gallery, The Australian Galleries, in Sydney.
Among many collegiate involvements Alan served as president and long-term committee member of the Regional Public Galleries Association of NSW. He was a loyal servant of Orange Regional Council and to the the region's local art community.
Orange Regional Gallery have put together a Facebook album of special memories with Alan. You can see the album here.
Listen to Alan in the following interviews:
The importance of student art, interview between Alan Sisley and Kim V Goldsmith, Q&Art.
Profile: Alan Sisley, interview between Alan Sisley and Kim V Goldsmith, Q&Art.
Orange was indeed very lucky to have a man of his ability and quality in its midst, he'll certainly be sadly missed.
Our thoughts are with his family and friends.