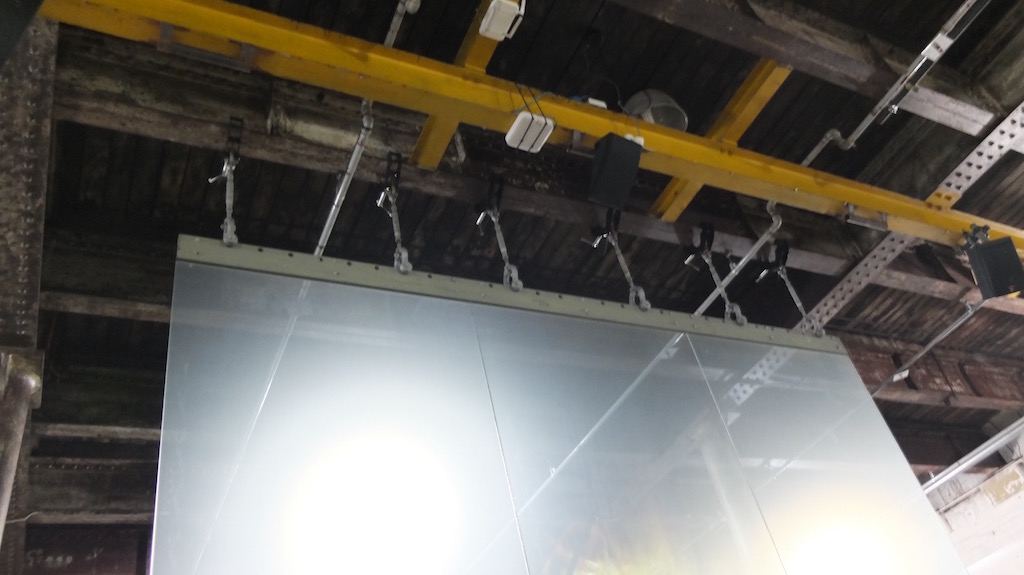 The Biennale of Sydney has three toughened glass rear projection screens, with hanging brackets, for sale at a very reduced price.
At 4m long x 1.5m high x 15mm thick, each weighs approx 225kg. They are covered in a special vinyl film designed specifically for rear projection and will be available for pick up from Redfern on Mon June 6 2016. Please note a glass lifter will available on that day.
If you are interested please contact Tony at the Biennale of Sydney to negotiate payment and collection.
Tony Mighell
Project Manager
Biennale of Sydney
Phone: 0438 638 038
Email: tony@biennaleofsydney.com.au