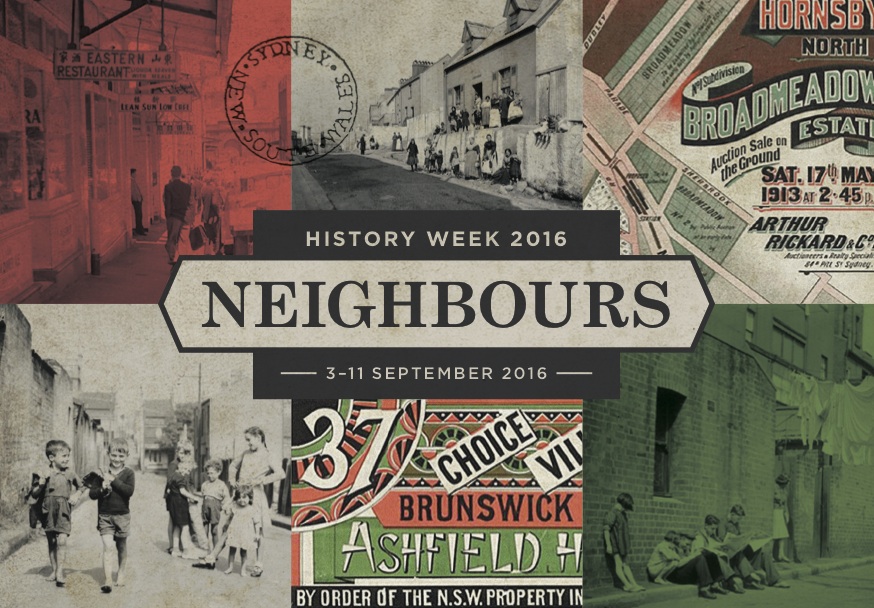 It's not too early to start thinking about History Week. History Week has been an important date on the heritage calendar for 19 years now and aims to showcase history in exciting and innovative ways, educate, attract new and diverse audiences and present stories relevant to local communities. This year's overarching theme focuses on neighbours.
The theme of neighbours is crucial to our understanding of the past's impact on the present. It includes stories of individuals, families and communities living near one another and links between adjoining suburbs, regions and countries.
As part of the festivities the History Council offers the Speaker Connect program. Academics and professional historians are available to speak at organisations in suburban Sydney and regional NSW about their areas of interest, research or practice. Organisations must be members of the History Council NSW in order to be eligible. The council does, however, provide publicity material, media releases, general support and also covers the cost of speakers fees and travel so it can be well worth the membership fee. The program is competitive so don't be down hearted if you miss out this year.
Applications to be part of the Speaker Connect program close 31 May.
Sign up to host a speaker on the History Council website, or if you are interested in providing your expertise to regional areas then sign up as a speaker yourself.