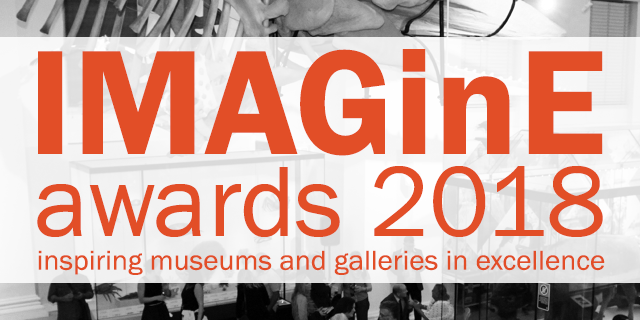 Celebrate your achievements of the past 12 months. Share how your people and programs have created a richer community and contributed to the extraordinary diversity within the NSW museum and gallery sector.
The 2018 award categories are:
Exhibitions Projects
Engagement Programs
Capacity Building, Capital & Sustainability Programs
Individual Achievement
We are also excited to announce the inaugural ACHAA Award for Excellence by an Aboriginal Curator. This year the Aboriginal Culture, Heritage & Arts Association will present a special award to a NSW Aboriginal Curator in recognition of their work on an outstanding exhibition in the museum and gallery sector in the award period. Nomination forms are available online and please get in contact if you have any questions about eligibility or nominating someone for this award.
Following the success of the online submission process last year, all nomination forms and support material should be submitted via the M&G NSW website and we are happy to help you with this new process.
You'll find guidelines and nomination forms on the IMAGinE awards page.
Nominations close 5pm, Thursday 16 August 2018.
Further info: Dale Maxwell-Smith, Program & Events Coordinator on 02 9252 8300 or email imagine@mgnsw.org.au
SAVE THE DATE: Join us for an end of year celebration as we reveal the winners at the awards night on Friday 23 November (6-9pm) at the historic Cellblock Theatre at the National Art School
Don't forget to book early for your discounted ticket to the IMAGinE awards night. To take up this offer please visit the Humanitix booking site and enter the discount code EARLYBIRD18 before nominations close on the 15th of August. If you experience difficulties please call 02 9339 9914.
The IMAGinE awards are an initiative of Museums & Galleries of NSW, developed with support from Museums Australia NSW and Regional and Public Galleries of NSW.