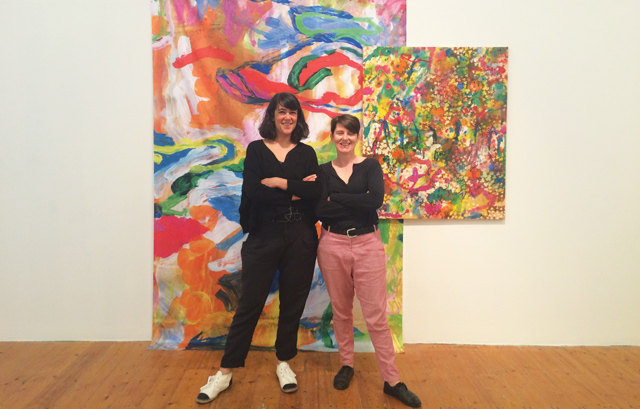 The 2016 Mentorship, Fellowship and Volunteer Placement Program is now open and provides professional development opportunities for everybody, whether you're paid senior or volunteer staff in a museum or gallery. The program is an Arts NSW devolved funding program, administered by Museums & Galleries of NSW on behalf of the NSW Government.
Fellowships offer senior staff from NSW museums and galleries the opportunity to undertake a placement at an international cultural organisation. Up to $6,000 is available to spend two weeks with the Dallas Museum of Art in the USA, the Hong Kong Maritime Museum, the National Museum of Modern and Contemporary Art (NMMCA), Korea, or the host organisation of your choice.
In 2015 Michael Hedger, Director, Manly Art Gallery and Museum was awarded a Fellowship at NMMCA where he researched how the Museum uses educational and public programs to disseminate information and to engage audiences in contemporary art.
"I believe that I have established some potentially long standing friendships and I would strongly recommend this Fellowship to anyone interested in contemporary art and Asian museology."
Mentorships are a valuable professional development opportunity for emerging and mid-level museum and gallery staff to spend two weeks with a state, national or smaller, more specialised organisation. Applicants can apply for a mentorship at the Australian Museum, Sydney Living Museums, Museum of Contemporary Art Australia (MCA), or arrange a placement of their own. In 2016, M&G NSW will offer up to $3,000 for each Mentorship placement.
Ian Howarth, Education Officer at Broken Hill Regional Art Gallery and Albert Kersten Mining and Minerals Museum, was the recipient of a 2015Mentorship at the MCA. During his placement his spent time with the National Centre for Creative Learning (NCCL) team delivering public programs, participated in NCCL education development activities, and had meetings staff across the MCA.
"Without doubt what I experience during my time at the MCA was inspiring. The foundational strategies, collective creativity and exploration of thought, ideas and team work, have resonated with me and have provided tools that will enable me to improve my skills as a cultural educator."
The Volunteer Placement program is a great opportunity for anyone giving their time and expertise to a small or volunteer managed museum in NSW. Volunteers are placed in a cultural institution pre-arranged by M&G NSW, or in an organisation of their own choice. In 2016 up to $1,000 is available for each Volunteer Placement.
Sue Fulton from Valley Heights Locomotive Depot Heritage Museum undertook a 2015 Volunteer Placement at the State Records of NSW. The placement involved spending time in the conservation lab where she observed and practised paper conservation skills, became familiar with digitisation facilities, and made contacts amongst professional conservators and archivists.
"The professional network which I can now access and the information I posess regarding digitisation and the range of research resources available through State Records and of great benefit to my Museum."
Applications close 5pm, Friday 8 April 2016.
If you would like more information about any of these programs, please visit our Placement Programs page.