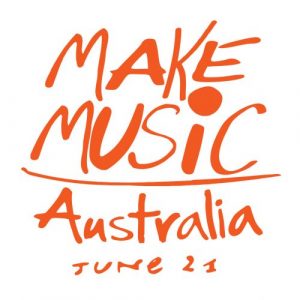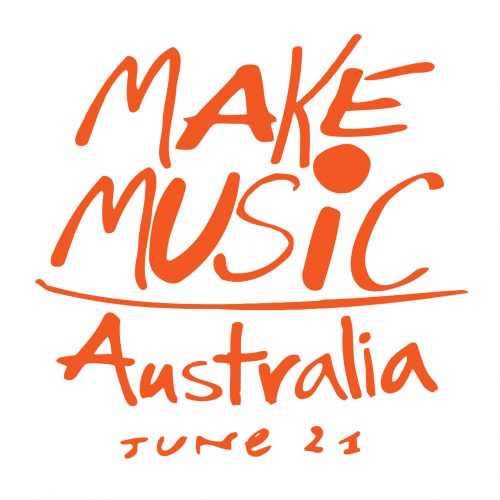 This year, Create NSW is looking to partner with museums and galleries across NSW to celebrate Make Music Day.
WHAT IS MAKE MUSIC DAY?
Make Music Day is a global celebration of music making that takes place on 21 June every year. In 2019 Make Music Day events and activities took place in over 1000 cities across 120 countries. Make Music Day is an inclusive festival, an open invitation for everyone to make music.
HOW IS IT DIFFERENT THIS YEAR?
Due the impacts of COVID-19, the use of public space in 2020 is limited through social distancing measures. While this has restricted our ability to come together to make music for live audiences, this is an opportunity to utilise otherwise empty public spaces, and livestream or video work to an expanded audience.
HOW CAN YOUR GALLERY OR MUSEUM GET INVOLVED?
Make Music Day is an excellent way to promote your venue to new audiences with this virtual and online reach.
If your space is closed to the public at this time, you can take advantage by hosting music performances by soloists or small groups of musicians. These performances could be livestreamed or pre-recorded to be uploaded as part of Make Music Day 2020.
Create NSW, through its partnerships with the Live Music Office and APRA/AMCOS, as well as its extensive networks, can help you connect with local musicians. If you have a venue in search of performers, or wish to learn more about this event, please feel free to contact Create NSW Project Lead Sarah Carradine sarah.carradine@create.nsw.gov.au or 02 8289 6481.
We have prepared a Make Music Day 2020 Online and Digital Activities Guide to help you get online.
Once your event has been arranged, go to the Make Music Australia website at https://makemusicaustralia.org.au/#participate to register.
Enquiries: Lucy Joseph, Make Music Day Australia Coordinator, lucy@livemusicoffice.com.au or Sarah Carradine, Project Lead, Create NSW, sarah.carradine@create.nsw.gov.au