The NSW Government is helping Creative Kids providers go digital in response to the COVID-19 crisis, expanding access to the popular program for kids across the State.
Eligible Creative Kids providers will be able to access up to $5,000 in digital adaptation grants to help them offer creative learning activities online thanks to a $1 million injection.
This includes purchasing equipment and internet services to help them transition online so they can provide lessons to children or young people who are at home and can't attend workshops or classes in person.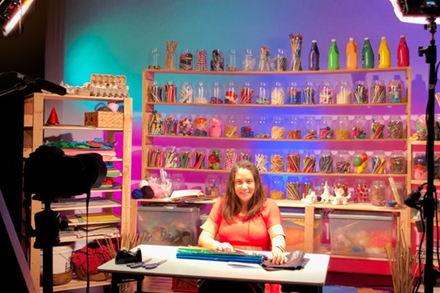 The program's eligible activities are also being expanded to include those which support the 2020 school curriculum, with Creative Kids providers able to supply creative supplies and equipment such as instruments, art and craft supplies and other materials to children or young people.
The changes to the program include:
$1 million in digital adaptation grants of up to $5,000 for Creative Kids providers
to further support online delivery of Creative Kids programs
A toolkit to help providers pivot to online delivery
Extension of the use of Creative Kids vouchers for online programs and
educational materials
Improved Service NSW website to make it easier for parents to find an online
provider
The Creative Kids program offers families an annual $100 voucher for every school-aged child to contribute to registration, participation and tuition costs for performing arts, visual arts, coding, languages, literature, music and other creative and cultural activities.
Applications for the Creative Kids provider grants open 6 May 2020.
To be eligible, grant applicants must:
Be a Creative Kids Provider
The provider must be a small business (have fewer than 20 employees). This also includes non-for-profit organisations.
Clearly demonstrate adaptation and expansion of Creative Kids activities to online delivery
Describe how this support can maintain or increase voucher redemption during COVID-19
Meet the objectives of the Creative Kids program.
Find out more information including details on how to apply at www.create.nsw.gov.au