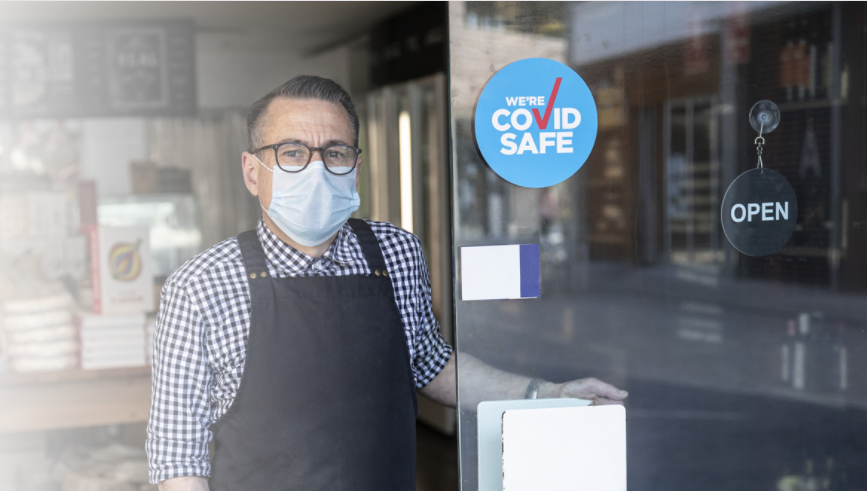 It's been almost a year since the first COVID-19 cases were identified in Australia, which catalysed months of disruption and change across most sectors of work and leisure. As so much time has now passed, people may be feeling complacent but it's important that museums and galleries continue to lead by example by maintaining best practices. Here are some useful reminders and links that may assist you to do so:
NSW Government Resources
The NSW Government website is the primary source for official information regarding COVID-19 policies. Useful webpages include:
QR Codes
A Quick Response (QR) Code is a type of barcode which, when scanned, can prompt a mobile phone or tablet device to perform a specific action. In the case of COVID-19, QR Codes have become very popular for keeping track of customers/visitors as they are usually fast to use and do not require any physical contact.
To make a QR Code for your organisation, so that people can check-in to your venue, see this webpage and access COVID Safe business resources here.
Health Information
Information on the health aspects of COVID-19 can be found on the NSW Health website. Here are some useful pages on the site:
M&G NSW Resources
Planning to Re-Open
This resource covers how to develop a timeline and strategy for re-opening; precautions to make your space COVID safe; ways to support staff and volunteers; and links to useful resources.
COVID-19 Resources
This is a collation of the most useful resources in one place and includes information on working from home, grants and webinars.
Engaging with Museums, Galleries and Keeping Places in the Time of Social Distancing
A list of online resources and activities to keep your cultural curiosity piqued.
MGNSW – Planning to re-open resource (printer-friendly version)