樂威壯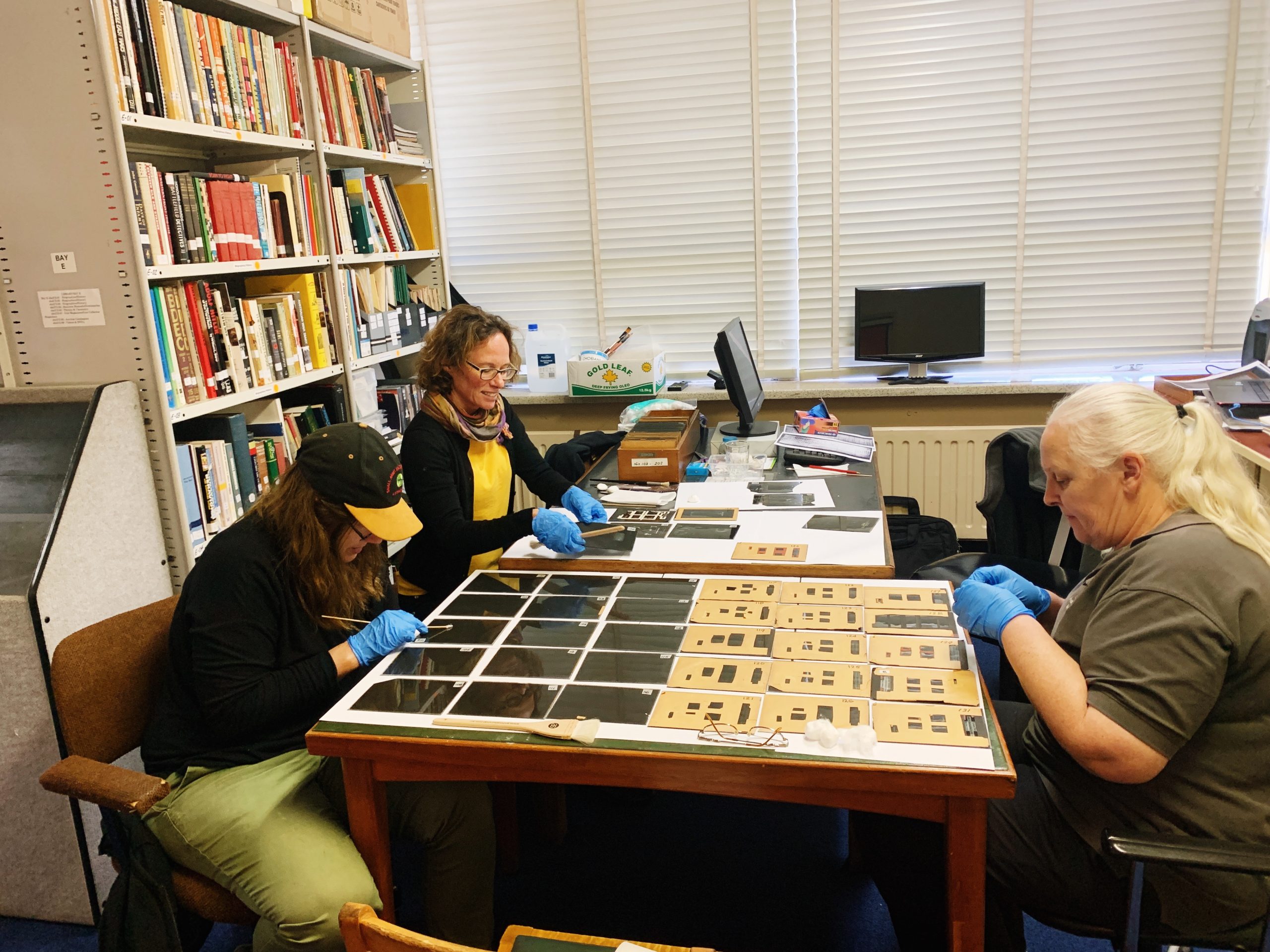 Tegan Anthes is part of our Museum Advisor program, which connects organisations with industry professionals. Tegan uses her expertise in conservation to assist the museums and collecting organisations within the Lithgow Local Government. We asked Tegan to share some insights into her work.
M&G NSW: Can you tell us about your background and experience with collection care and working with museums?
Tegan Anthes (TA): I am a paper, photographic and preventive conservator and have been working with small museums since the mid 1990s. First as a conservator at Conservation Access, which was part of the State Library of NSW, then Preservation Australia, and now as Museums Advisor and consultant conservator. Caring for collections is at the heart of conservation. And as a conservator I believe in working with the carers, custodians, and keepers of collections to ensure that preservation of their objects, artefacts, histories and stories is possible.
My experience as a paper and photographic conservator has ranged from working with individual clients with a single photograph through to assessment and project management of large paper based or photographic collections. While working with Preservation Australia I project managed the packaging and logistics to move 18,000 glass plate negatives across Sydney and subsequent development and supervision of cleaning and cataloguing of the plates.
Working with museums and collections is my passion. I have worked with small to large museums, galleries, libraries, Councils, historical societies and keeping places. Each collection is unique and I enjoy the diversity and challenge of each project. I have conducted numerous Preservation Needs Assessments and find that this is a valuable tool to guide organisations in preservation strategies for their collections. I also thoroughly enjoy developing and delivering workshops. Some recent workshops include cleaning and handling of collections, identification and cleaning of mould, and collection care.
M&G NSW: You're currently a Museum Advisor for Dubbo Regional Council and Lithgow City Council; what does your work with them entail?
TA: Each visit is different, just as each museum is different. I work with seven collecting organisations within Lithgow City Council and the Wellington (Oxley) Museum for Dubbo Regional Council. My role varies according to the need of the organisation. Over the past two years I have run workshops, developed cleaning programs, assisted with applying for grants, developed environmental guidelines, and provided advice on collection care. I have trained volunteers in object handling and cleaning of collections, assisted with cataloguing projects and provided guidance on display and lighting of collections.
M&G NSW: What does a typical visit to a museum include, as a Museum Advisor?
TA: A cup of tea. It is very important to take the time to sit with the volunteers and custodians and talk about the collection, the concerns, and what has been happening since the last visit. It is important to acknowledge that their time is precious and they are giving it to the museum because of their dedication and passion.
There is no typical visit and no two visits have ever been the same. I focus on what they are concerned about and how my skills can be used to help. We might spend time walking through the display and storage areas. And talk about what is important to their museum, and what stories are they sharing with the community. We then might talk about how long an object has been on display, or the condition of an object and how that can be improved. My background in conservation often leads to discussions around fragile or unusual objects such as glass plate negatives, fragile registers or photographs.
The workshops have often been developed as an opportunity to create engagement with volunteers and develop skills within the group. The workshops enable the volunteers to work through projects and feel valued within the organisation.
as a conservator I believe in working with the carers, custodians, and keepers of collections to ensure that preservation of their objects, artefacts, histories and stories is possible.
— Tegan Anthes
M&G NSW: What's a conservation tip you think everyone should know?
TA: Box it. A box provides protection from so many of the agents of deterioration. It provides a barrier against light, protection and ease of handling, a buffer against temperature and relative humidity and pollutants, an easy way to label and organise the collection, another layer between pests and the object. Padding within the box can also provide support.
Be careful though, the wrong box can cause problems. Poor quality materials can cause deterioration and introduce pests and pollutants. So check your box for pests and know your materials.
M&G NSW: You recently ran a workshop with Lithgow Small Arms Factory. Can you tell us about what the workshop included?
TA: The Lithgow Small Arms Factory were embarking upon a rehousing project for their paper archives collection and were interested in incorporating cleaning and repair as part of the process. I developed a workshop that introduced the volunteers to simple conservation tips that could be included within the workflow for the rehousing project. I provided some handouts and information about understanding the vulnerabilities of paper based collections. The workshop was practical and included documentation, how to handle fragile collections, removal of staples, basic cleaning and repair of tears. We were able to use some " props" that I had brought along as a test run and then we worked through the archives. The volunteers found this practical and informative and the rehousing project was a great success.
---
Related