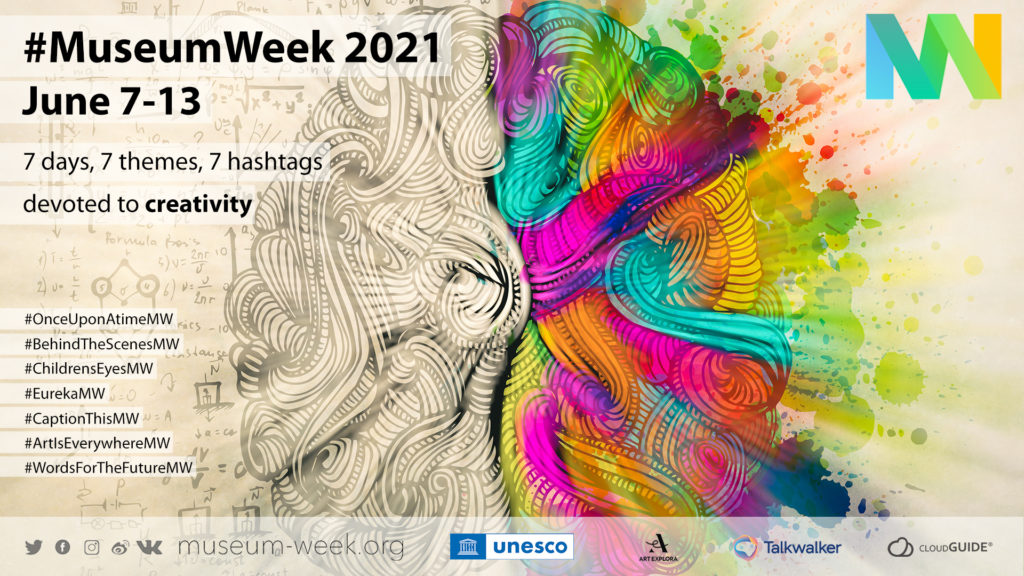 #MuseumWeek 2021 is a worldwide cultural event that takes place on twitter from 7 to 13 June, bringing together cultural institutions from all over the world based on the theme of creativity.
Discover the program and prepare your posts according to the hashtags! Prepare yourself to engage audiences around the world! MuseumWeek is also a great opportunity to engage with younger audiences.
Monday, June 7: #OnceUponAtimeMW
Tuesday, June 8: #BehindTheScenesMW
Wednesday, June 9: #ChildrensEyesMW
Thursday, June 10: #EurekaMW
Friday, June 11: #CaptionThisMW
Saturday, June 12: #ArtIsEverywhereMW
Sunday, June 13: #WordsForTheFutureMW
All you need to do is register on the website and post at least one tweet per day using the #MuseumWeek hashtag.
If you have been looking to get started on twitter it's a great opportunity to leverage off an existing brand. Those of you who are already active tweeters can grow your twitter profile, gain new followers and promote your organisation.