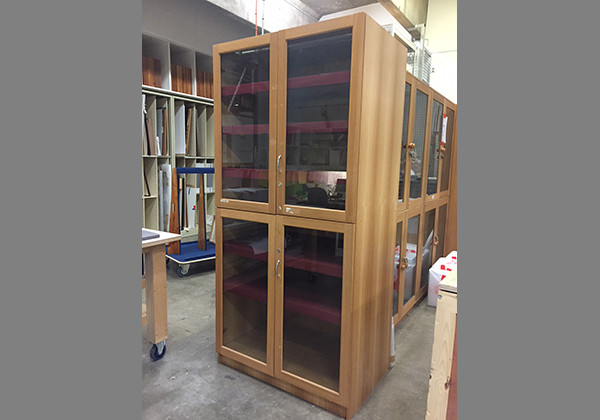 The Art Gallery of NSW has a number of well-made wooden cabinets that are no longer needed and are available free of charge to small-to-medium museums or galleries.
4 cabinets are available.
The cabinets are lockable with adjustable shelves.
230cm height x 110cm wide x 72cm deep
You will need to arrange your own pickup and or pay for freight.
For enquiries please email Emma Smith, Senior Registrar AGNSW.
emma.smith@ag.nsw.gov.au