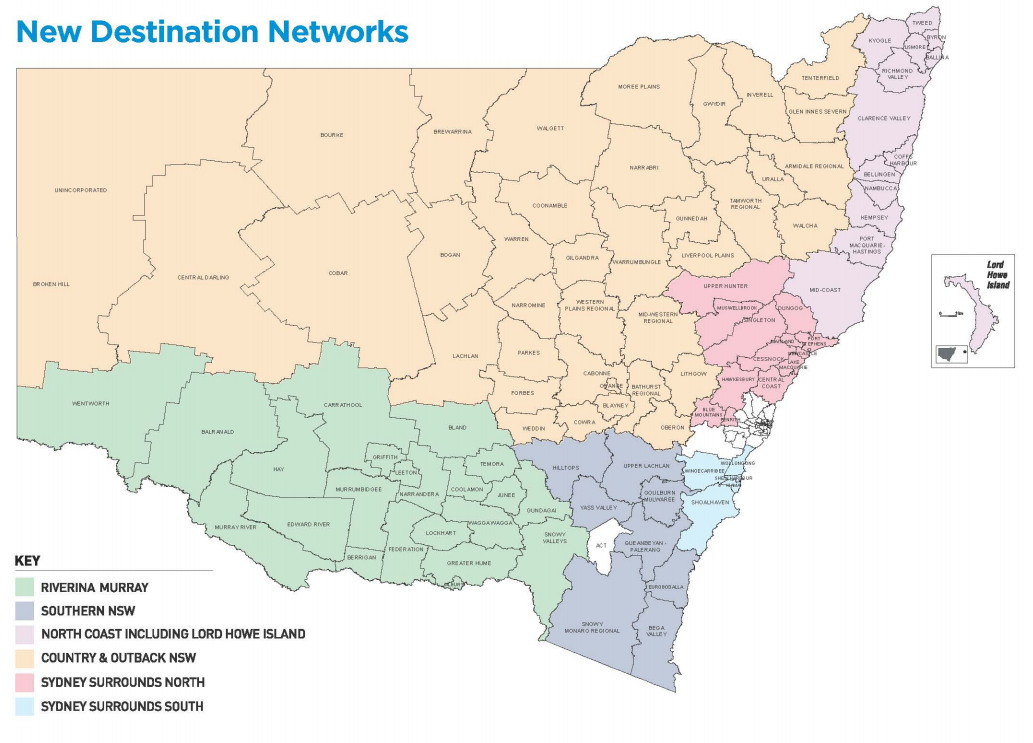 The Board of Destination NSW, the State Government's tourism and major events agency, is seeking applications for Chairs and Board Members for the six new Destination Networks: Riverina Murray, Southern NSW (including the Snowy Mountains and Far South Coast), North Coast (from the Mid Coast to Tweed Heads including Lord Howe Island), Country and Outback NSW, Sydney Surrounds North (including The Blue Mountains, Central Coast and the Hunter), and Sydney Surrounds South (including Southern Highlands and Wollongong and Shoalhaven).
Applicants must have expertise, knowledge or skills (demonstrated or by relevant qualifications or experience) in one or more of the following areas:
Leadership, strategic planning and business management
Tourism/marketing/publicity expertise
Community and/or Local Government participation
Regional service delivery
Working with multiple stakeholders and/or government
Legal/audit, financial control and reporting/risk management
International business/legal experience
Asset management/market research
Event management or promotion
Working with Aboriginal groups and communities and/or local government.
Candidates must demonstrate a strong understanding of corporate governance, a commitment to high ethical standards and teamwork, and well-developed communication, negotiation, advocacy and influencing skills. You will have well-developed skills in critical thinking, proven judgement and objectivity.
Applicants expressing interest at Chair level must additionally have leadership experience in chairing boards or committees, supported by a deep understanding of corporate governance and exceptional stakeholder management skills.
Appointments are for three to four years. Destination NSW has particular interest in increasing women's representation on its boards and committees.
M&G NSW encourages representatives from museums and galleries to consider applying.