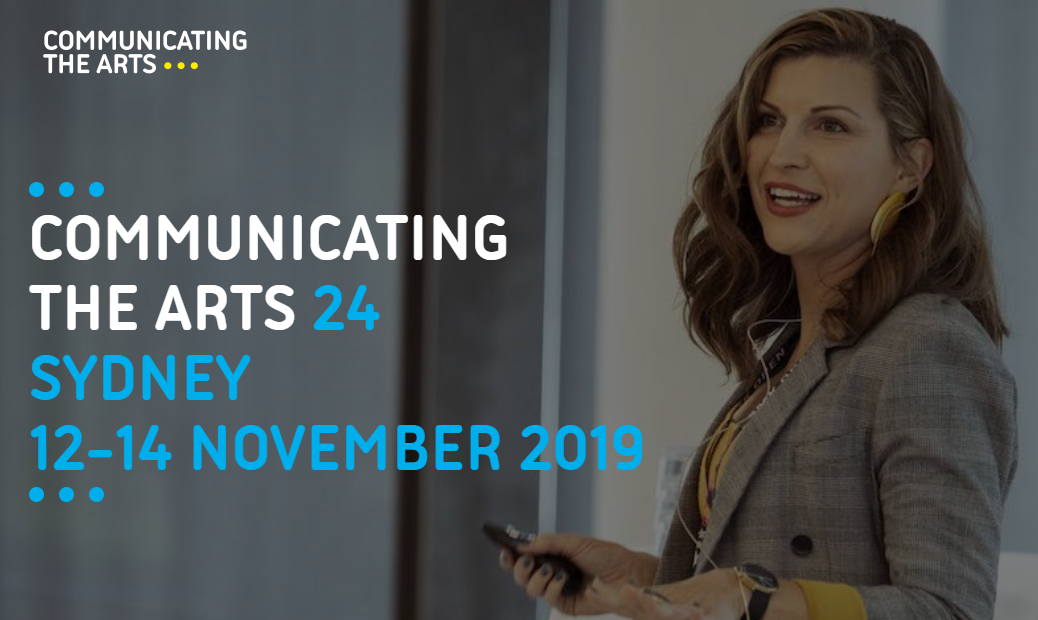 From 12 – 14 November 2019, Sydney will host the 24th edition of the Communicating the Arts conference (formerly known as Communicating the Museum). The conference will gather around 250 communication and leadership experts working in the arts in Australia and internationally.
Museums & Galleries of NSW has negotiated a special offer for small to medium-sized galleries and museums to purchase 2 registrations for the price of 1.
This offer is valid until the 20th October 2019 – Please contact Marianne to get registered.
THEME: CULTURAL LEADERSHIP
What is 'cultural leadership' in the 21st Century?
The act of leading in the cultural sector comes from all levels – artists, curators, senior managers, directors, small and large, the subsidised and independent sectors. It involves both exceptional management of cultural organisations and curating experiences and work which shows different ways of thinking, feeling and experiencing the world.
Over three days, explore best practices and hear from a range of international and national arts colleagues sharing ideas of how they engage with community, tell new stories and grapple with the big issues of the day, to more practical tips on ethical decision making and collaborating in cross cultural teams.
Communicating the Arts will explore cultural leadership along four key axes: Being Bold, Risk Taking, Connecting and Reinventing.