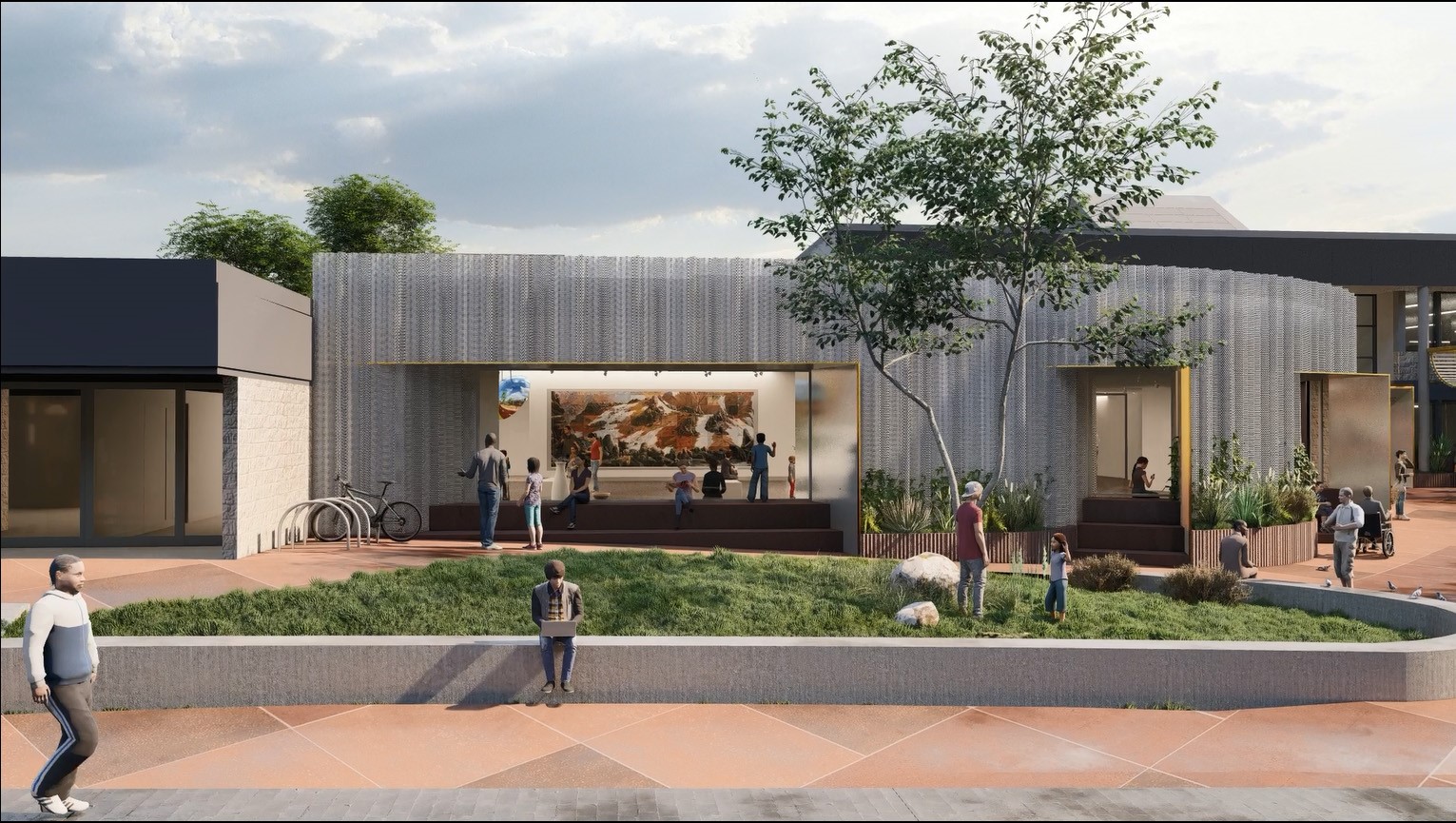 Bega Valley Shire Council will go out to tender for the Bega Valley Regional Gallery (BVRG) redevelopment and expansion at its current site in the first half of August.
Gallery Director Iain Dawson said the redevelopment will elevate the 30-year-old facility to contemporary exhibition standards, and significantly expand the exhibition space from 180m² to 290m².
"This project represents an all-round positive return on investment for the Bega Valley community," Mr Dawson said.
"Besides the obvious social and cultural benefits, the larger Gallery will generate significant economic benefits through increased tourist visitation and the additional expenditure that flows from that, to accommodation, cafes and restaurants and other tourist attractions.
"This has been estimated at $3.4 million per year.
"Then we have the localised benefits, which include increased participation in cultural activities, better mental health and wellbeing, community cohesion and improved educational outcomes."
The redeveloped Gallery will comprise two exhibition spaces and one workshop/project space available for hire and house a small gallery shop.
"This will allow us to access a wider selection of borrowing institutions, particularly the Art Gallery of NSW, and showcase local exhibition artists," Mr Dawson said.
"It will also allow access to, and provide appropriate storage for, the Gallery's growing permanent collection.
"With the capacity to host destination exhibitions and unique artistic programming, the Gallery will grow the cultural and tourism offerings for the region and link to opportunities at the Port of Eden and Merimbula Airport."
Works on the Gallery expansion are expected to begin in late 2021, with a targeted opening date of December 2022.
Although the Gallery is closed, its team will continue to deliver artistic programs at the two pop up galleries, BVRG:TARMAC at Merimbula Airport and BVRG:PORT at the Eden Welcome Centre at Snug Cove, and are about to present the shire's winter arts festival, ART MONTH Sapphire Coast, during August.
Half of the $3.6 million price tag for the project has been secured from the Australian Government's Building Better Regions Fund.
While Council has committed to fund the remaining cost of the redevelopment, it is actively engaged in discussions with the NSW Government to secure additional funding.