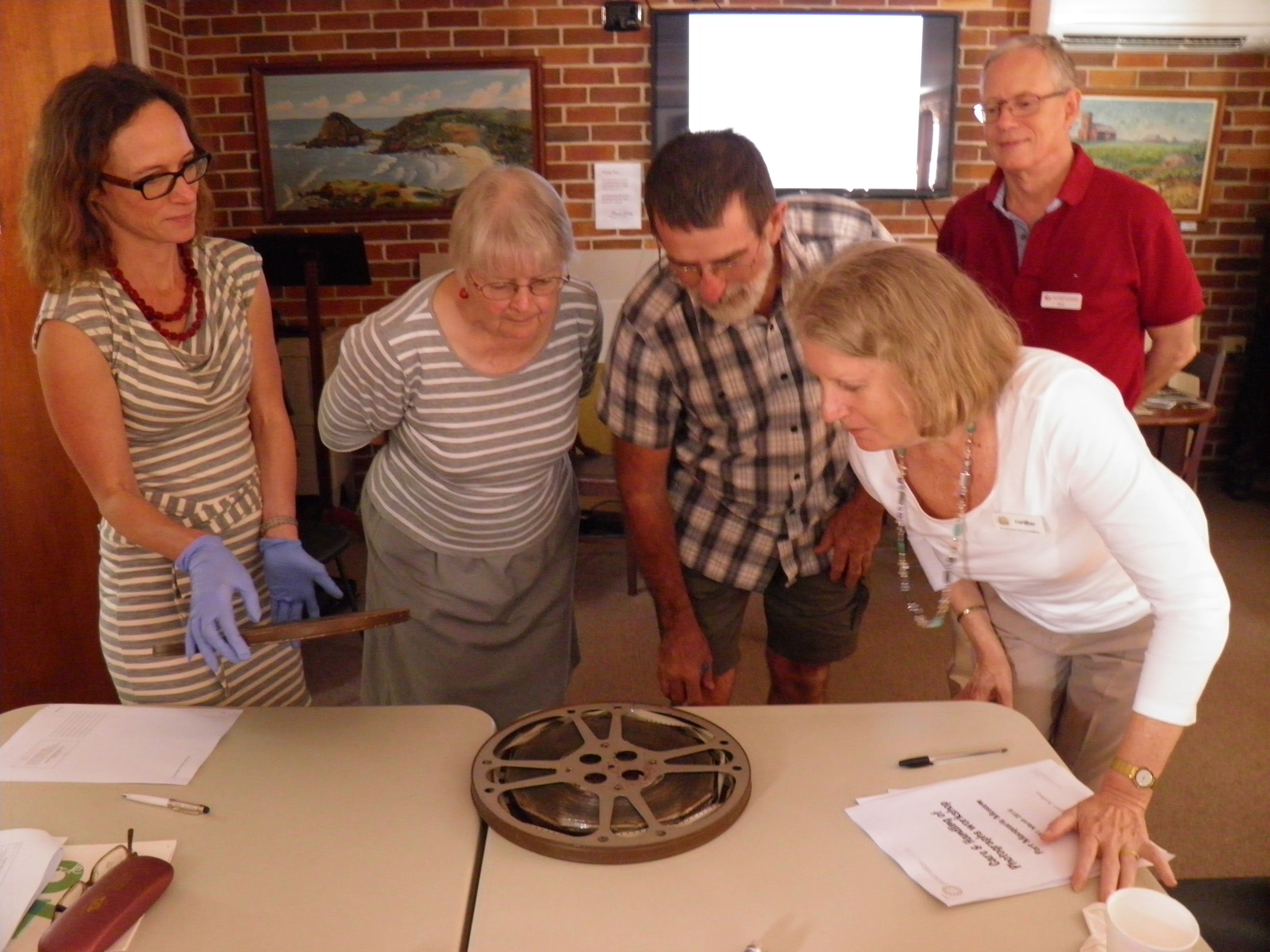 Museums & Galleries of NSW congratulates the latest round of recipients for the Arts NSW devolved funding volunteer-managed grants.
The range of projects demonstrates the volunteers' commitment to museum best practice as well as their imagination and innovation in preparing exhibitions and displays. We look forward to seeing these projects come to fruition in 2017 and further rounds of great grant applications.
DEVELOPMENT PROJECT GRANTS
Molong Historical Society Museum (Central West)
$4,000 to enable the museum to complete and professionalise a strategic plan.
Nowra Museum (Illawarra)
$5,960 to engage consultant Rosyln Russell to conduct a significance assessment of the collection.
Old Courthouse Museum, Batemans Bay (South Coast)
$6,635 to fund professional conservation treatment of significant shipping ledgers.
Perthville Convent and Heritage Centre, Bathurst (Central West)
$4,000 to engage consultant Margot Jolly to conduct a significance assessment of the collection.
Up-to-Date Store Museum, Coolamon (Riverina)
$4,500 to develop a new strategic plan with consultant Kim Biggs for the Up-to-Date Store Cultural and Learning Precinct.
Woodford Academy (Blue Mountains)
$4,290 to undertake a preservation needs assessment of its collection.
SMALL GRANTS
Australian Golf Heritage Society Museum, Granville (Sydney)
$2,000 for the conservation and digitisation of the Hunters Hill Golf Club Record books, 1900-1913.
Golden Memories Millthorpe Museum (Central West)
$2,000 to purchase showcases for new displays in the Pioneer's Gallery.
Kempsey Museum (Mid-North Coast)
$1,387 to purchase shelving to fit out Kempsey Museum's new building, The Shed.
Lawrence Museum (Northern Rivers)
$1,558 to purchase new display cases for war service items in the Tribute to Servicemen and Women exhibit.
Manning Valley Historical Society Museum, Wingham (Mid-North Coast)
$1,194 to purchase archival materials for the safe storage of costumes,
textiles and photographs in the collection.
Moruya Museum (South Coast)
$1,710 to migrate all collection data to an online collection management system.
The Museum of the Rock, The Rock (Riverina)
$1,800 to purchase sound system equipment.
Ulladulla Fossil Display Centre (Illawarra)
$1,960 to purchase two display cabinets for fossils.
University of New England Museum of Antiquities, Armidale (New England)
$2,000 to improve the museum's collections management system by engaging professional photographer David Elkins.
Wymah Museum (Riverina)
$1,977 to develop the exhibition, This Land, telling the story of the land and local community.
The following Volunteer Museum grants rounds will open shortly.
Skills Development Grants (open now)
Leg Up Grants (open 6 February 2017)
Small Grants, round 1 (open 6 February 2017)