Covid-19 Sector Survey – Report 2020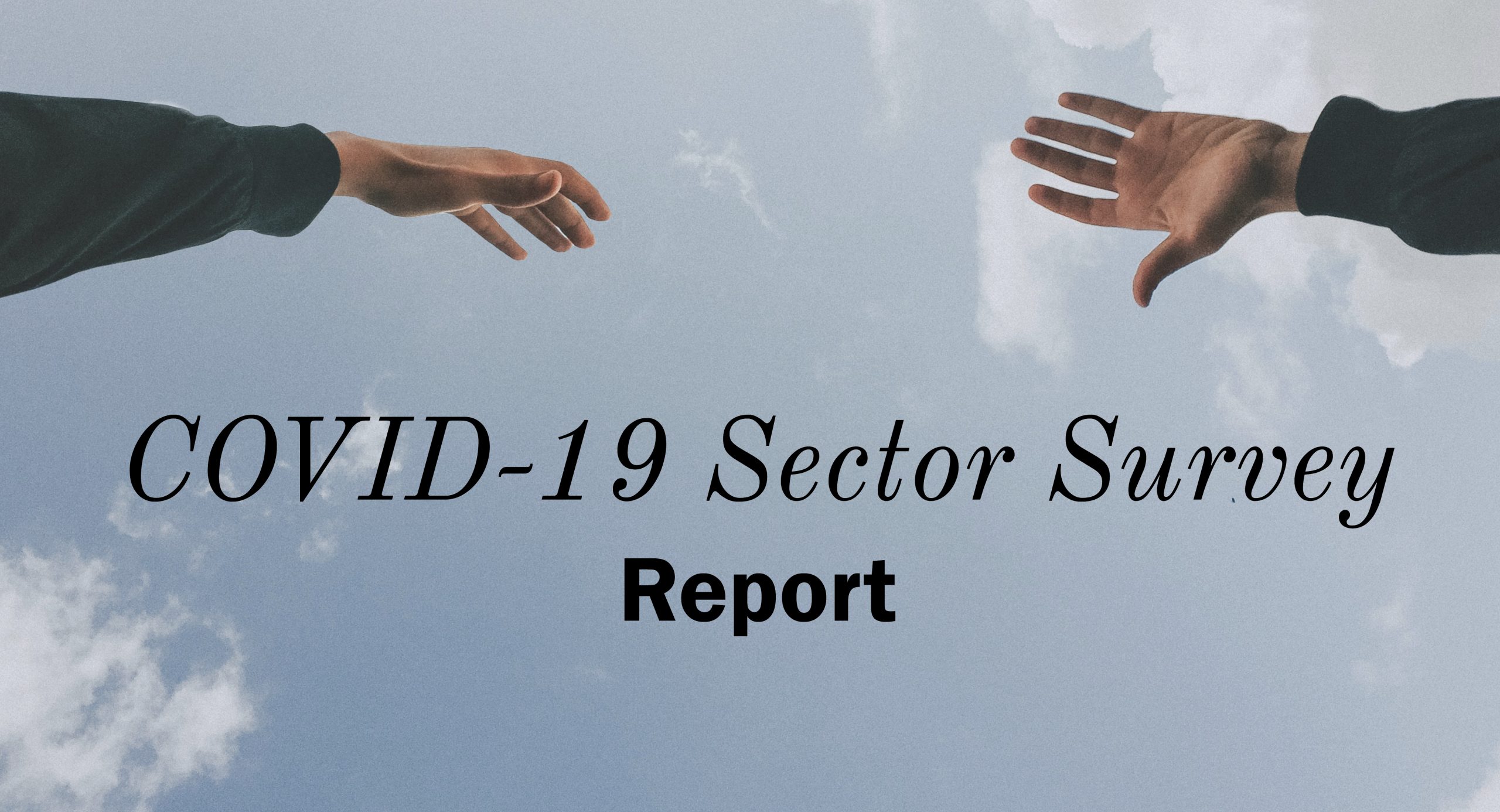 As the COVID-19 crisis continues to unfold it is clear museums and galleries are being severely impacted.
Museums & Galleries of NSW has undertaken research to begin to ascertain the economic and operational effects that the initial shutdown and continued restrictions have exacted on the sector. The results of our survey show that many organisations have suffered significant financial losses and have been forced to cut programs as well there has been a reduction in staff and volunteers.
In line with the Federal Government directions, museums and galleries across NSW were closed from 25 March 2020 and permitted by the NSW Government to re-open from 1 June 2020.
ORGANISATIONS CURRENTLY OPEN TO THE PUBLIC
(As at the conclusion of the survey on 22 July)
40% are currently open as usual
25% are currently open with reduced hours
19% are planning to re-open soon
16% are not planning to re-open at this time, 3% of whom have indicated that they may close permanently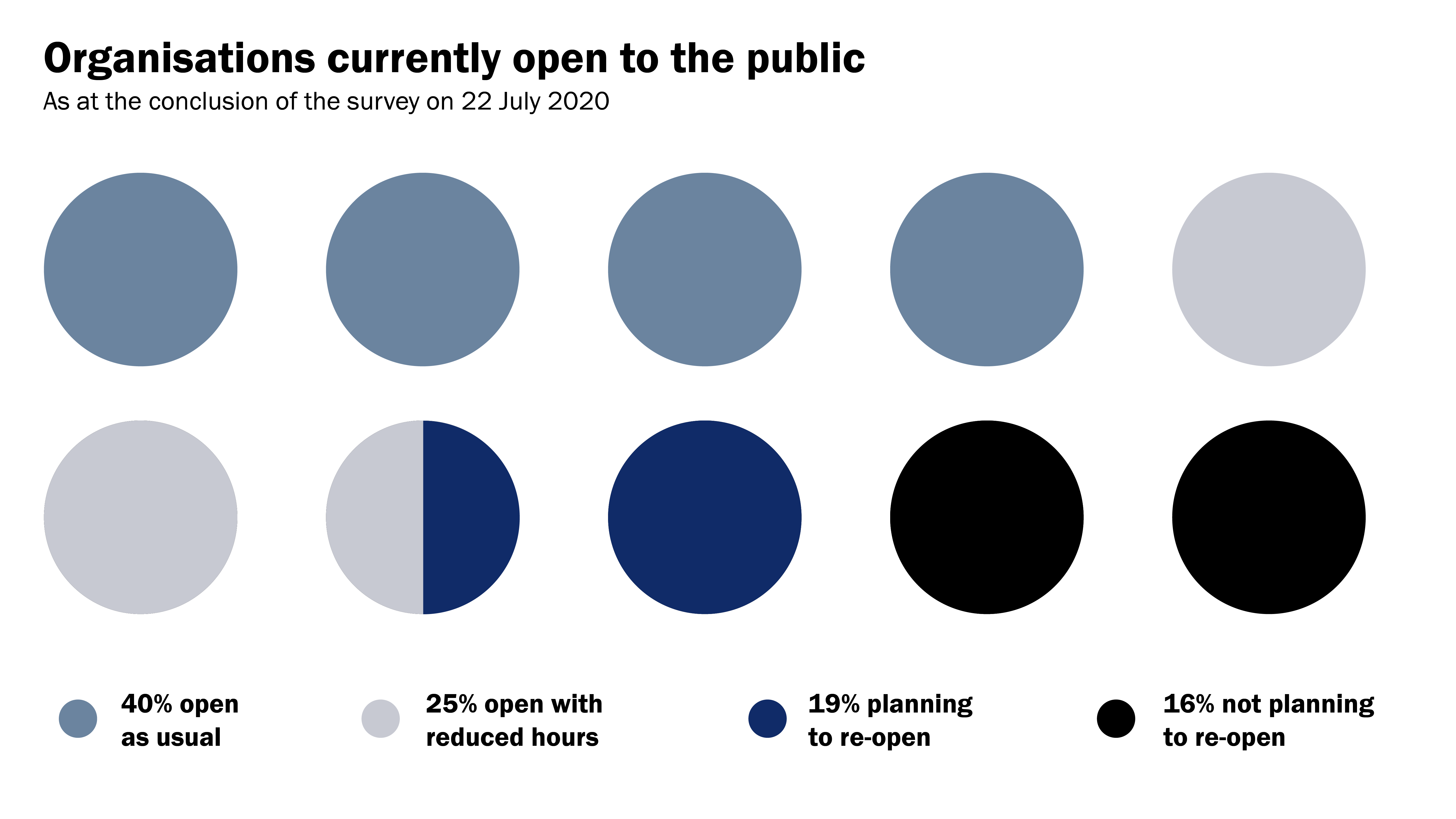 The survey in conjunction with general feedback from the sector highlighted the challenge that organisations faced in opening to the public at the beginning of June. Many venues delayed opening citing insufficient notice and difficulties implementing COVID-safe measures. Other factors affecting decisions on when to open include:
Caution for public safety
Buildings that didn't allow for social distancing or are otherwise unsuitable
Concern about volunteers, many of whom are in the high-risk age group or have ongoing health problems
Border closures
Reduced tourism
Of the 150 organisations who responded to the survey 99% indicated that there was a significant negative impact upon their organisation as a result of COVID related activities with loss of income, loss of volunteers and reduced programming cited as the most common. Reduced tourism is also having a severe impact, as is the uncertainty around when the situation will stabilise.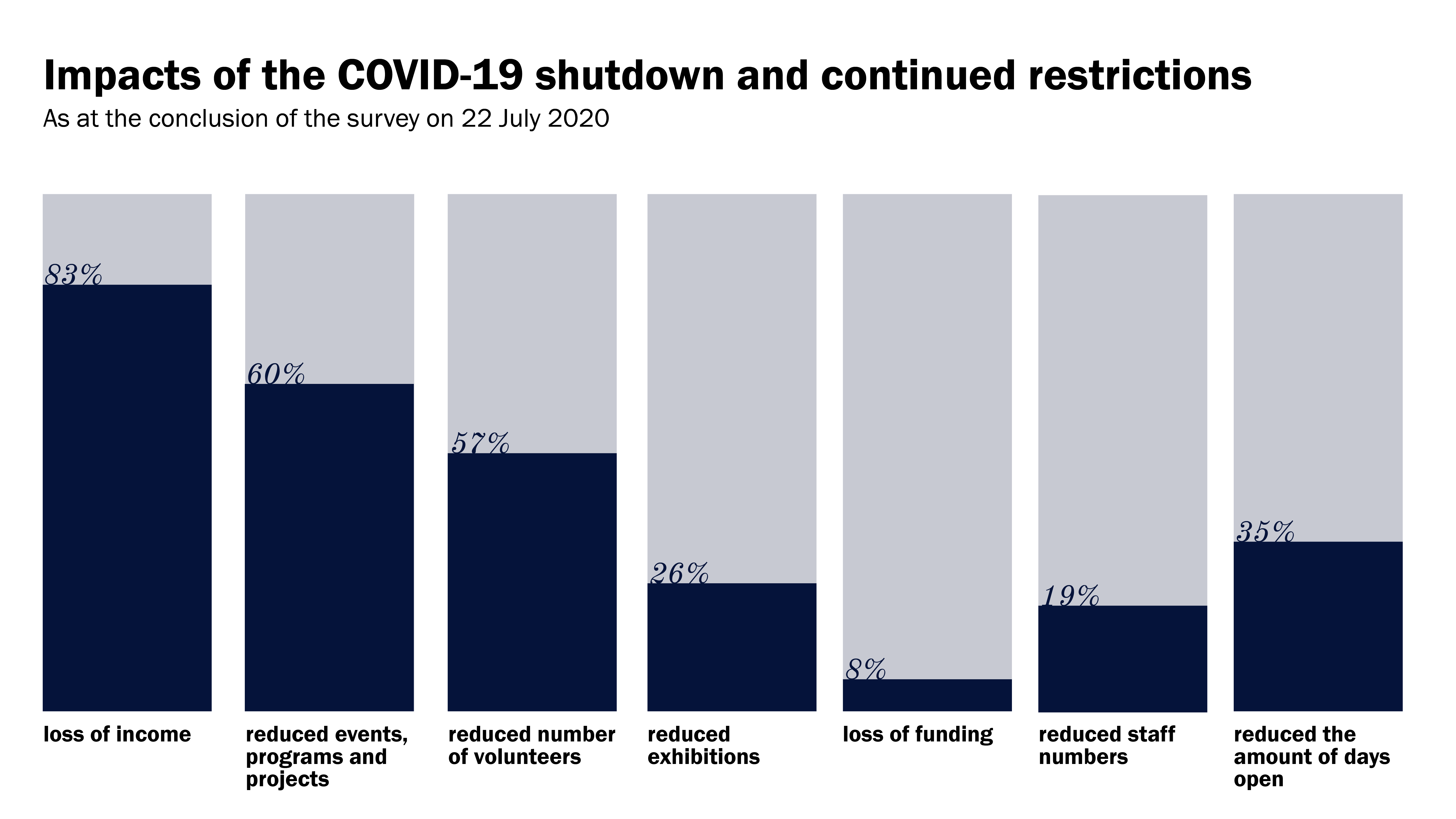 We were already short on volunteers, this will force us to further restrict our opening hours
Other major concerns expressed by organisations included decreased funding, lack of tour groups, seniors visits and school groups, loss of staff due to defunded positions and reduction of casual staff, reduced visitation, cancelled exhibitions and negative impact on satellite businesses and income generation including cafes, gift shops etc.
Of the organisations surveyed 34% indicated that their main source of income was entry fees while 25% rely predominantly on local government funding. The forced closure due to restrictions, loss of volunteers and the reduction in visitation seriously threatens organisations that rely on entry fees and the survey results highlight the number of smaller regional museums in particular that are at risk and are currently in survival mode.
While 72% of respondents own the building they occupy or occupy a third party owned building rent-free, many organisations expressed concern over meeting day to day running costs.
Museums & Galleries of NSW will continue to monitor the sector over time and we are always happy to listen to your experiences and feedback.
A reduction in income has affected our capacity to meet the day-to-day expenses of the museum, including rates, phone, electricity and insurance.
Our Gallery and Cafe is a community hub where people gather to share stories, interact with visitors, learn new skills or share with others. Covid has impacted on the mental health and created a feeling of fear and loneliness in our community.