Bushfire!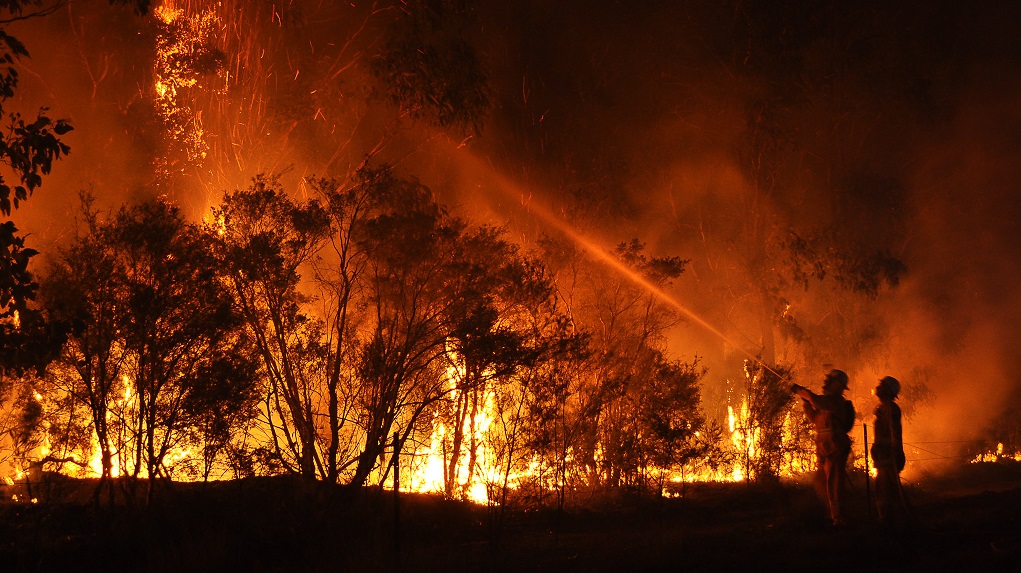 Disaster can strike quickly, without warning and with catastrophic results.
Much of NSW is bushfire prone. And that means if you have a collection, whether it be a moveable one or a historic site you'll need to be prepared.
There are several important resources you should know about:
The Rural Fire Service provides information about preparing a property for attack, and an easy-to-use bushfire survival plan. Their website offers the resource 'Fires near me' in map and table format; it's updated several times daily and more often if fire threats are active.
It's also a good idea to make sure that there is a mobile phone registered to the address of the museum or gallery, rather than a home address, so that emergency text messages sent by the RFS are received if a fire is threatening your area.
Bushfire survival plans: rfs.nsw.gov.au/bush-fire-survival-plan
RFS fact sheets: rfs.nsw.gov.au/factsheets
Fires near me: rfs.nsw.gov.au/fires-near-me
In terms of collection care, the Australian Institute for the Conservation of Cultural Materials (AICCM) is the go to place for pre and post fire care information.
Bushfires … protect your precious possessions provides important preparation information. They also offer cleaning and first aid advice for objects affected by soot or direct fires damage.
You can find those resources here: aiccm.org.au/fire
AICCM operates the collection disaster advice service in Australia.
Emergency information can be found at: aiccm.org.au/disaster-help
Their website also has a register of conservators in private practice. All conservators registered here can be relied upon for best-practice, practical advice and treatments.
Blueshield Australia – Fire Recovery – Resources to support salvage and recovery of fire-damaged collections: blueshieldaustralia.org.au/resources/fire/
Take a look: aiccm.org.au/conservators
How can you salvage your family's precious belongings