Small Museums Cataloguing Manual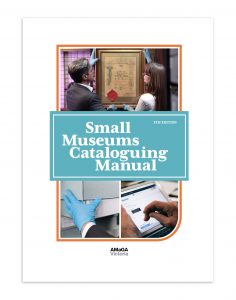 The 5th edition of the Small Museums Cataloguing Manual by AMaGA Victoria. This key sector resource introduces users to the cataloguing process, from planning and procedures to digitisation and the management of digital collections. This essential practical tool is free to download.
This edition includes improved usability, a comprehensive glossary, and two helpful resources: the Sample Record and Template Sample Record, which can be downloaded for use in your cataloguing workspace.