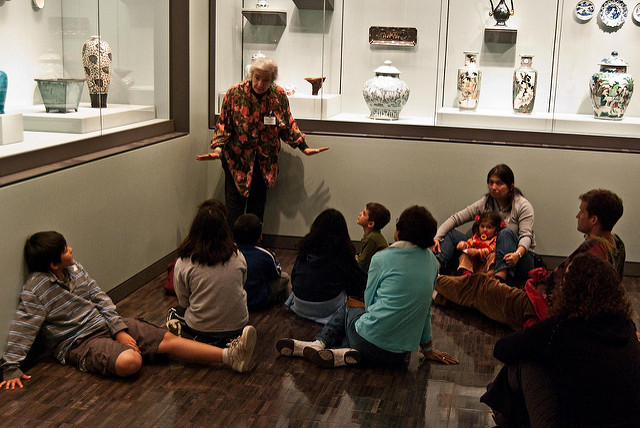 The Volunteer of the Year Awards, managed by the NSW Centre for Volunteering recognises the contribution volunteers make to our community.
This annual awards program launched in 2007, to recognise the outstanding efforts of the 2 million+ volunteers in NSW, and to promote the importance of volunteering to the community.
We know there are some inspirational volunteers out there doing fantastic work, especially in some of the smaller community based museums and galleries. Nominating an outstanding volunteer from your organisation is an easy way to express your gratitute and reward all the hard work, long hours and heart that volunteers provide.
Has someone in your organisation been a diligent volunteer with 10 years of uninterrupted service?
Has a volunteer raised the profile of your institution in a particular way?
Do you have a dedicated team who pull together a particular aspect of your operations?
There are 20 regional award ceremonies throughout NSW from September-October and the regional winners become the finalists in the NSW Volunteer of the Year Award held in Sydney in December.
There are five regional categories:
Student
Youth
Adult
Senior
Volunteer Team
The nominations must be made by someone other than the nominee (usually their manager, friend, beneficiary or fellow volunteer)
Nominations can be made online or by writing to the Centre for Volunteering at 40 Gloucester Street, The Rocks, Sydney, 2000.
Nominations can be done online at
http://www.volunteering.com.au/volunteer-awards/nomination/
Deadline for nominations close July 15.