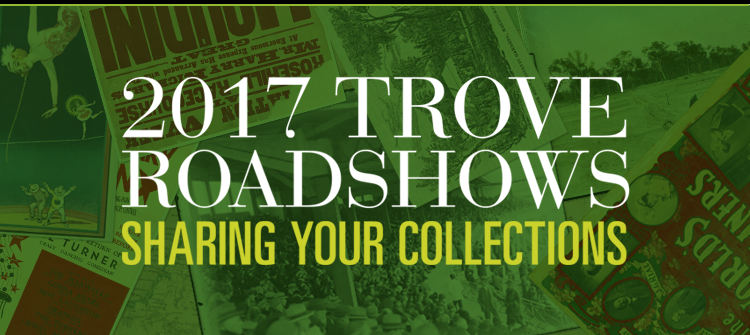 Join the Trove team as they help you find out more about making your organisation's content available in Trove, improving the discovery of your collection, and options for digitisation. The Trove Roadshow will be heading to NSW and the ACT for the following dates:
1 May Canberra
4 May Orange
9 May Sydney
11 May Armidale
Tailored for your organisation
There will be two separate presentations in each location – one for larger organisations (collections larger than 20,000 digital items) and another for smaller organisations.
Larger organisations – find out how to make your collections available, increase the number of your collections within Trove and improve how easy it is to find existing collections. There will be information on how to become a digitisation partner and tips about advanced features.
Smaller organisations – find out how to make your collections available online via Trove. There will be information about resources you can use to prepare your collection, information on copyright and the digitisation process. There will also be an explanation of how Trove collects material.
Each event will include a 1-hour presentation, light refreshments and a Q&A session.
Collection managers, archivists, curators, librarians, individuals involved in digitisation, and data specialists are all encouraged to attend.
Free admission, bookings essential. Please limit your booking to 1-2 people per organisation.