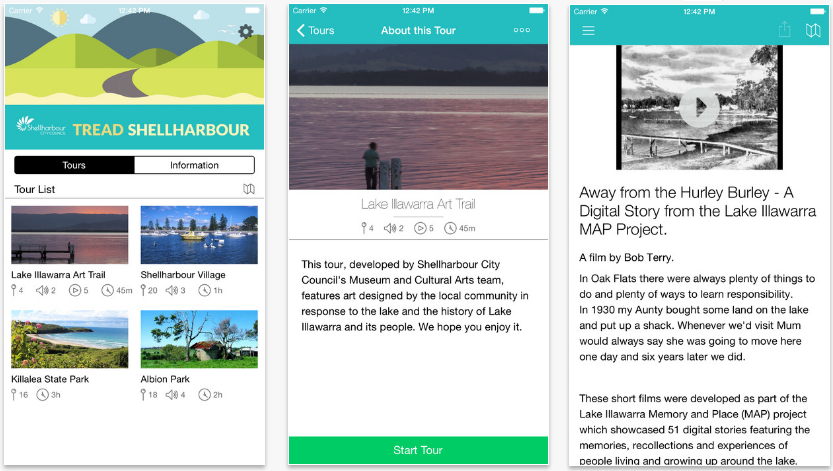 Tongarra Museum has developed Tread Shellharbour, a touring app to assist local residents and visitors, to take audio-visual guided tours of more than 50 historic locations around the area. Tread Shellharbour was developed in partnership with Killalea State Park and aims to encourage visitors to explore the region and to share Shellharbour's local heritage with the community.
The Lake Illawarra Art Trail is also featured on the app. Participants can walk or cycle the three-kilometre trail, to explore artworks created by local artists. This tour will continue to be updated as more works are added to the trail.
Tread Shellharbour was developed using My Tours and leveraged existing photographs, oral histories and digital stories in the museum's collection. Four tours are currently available on the platform and another four are in development.
Tread Shellharbour is available as a free download for both Apple and Android devices.