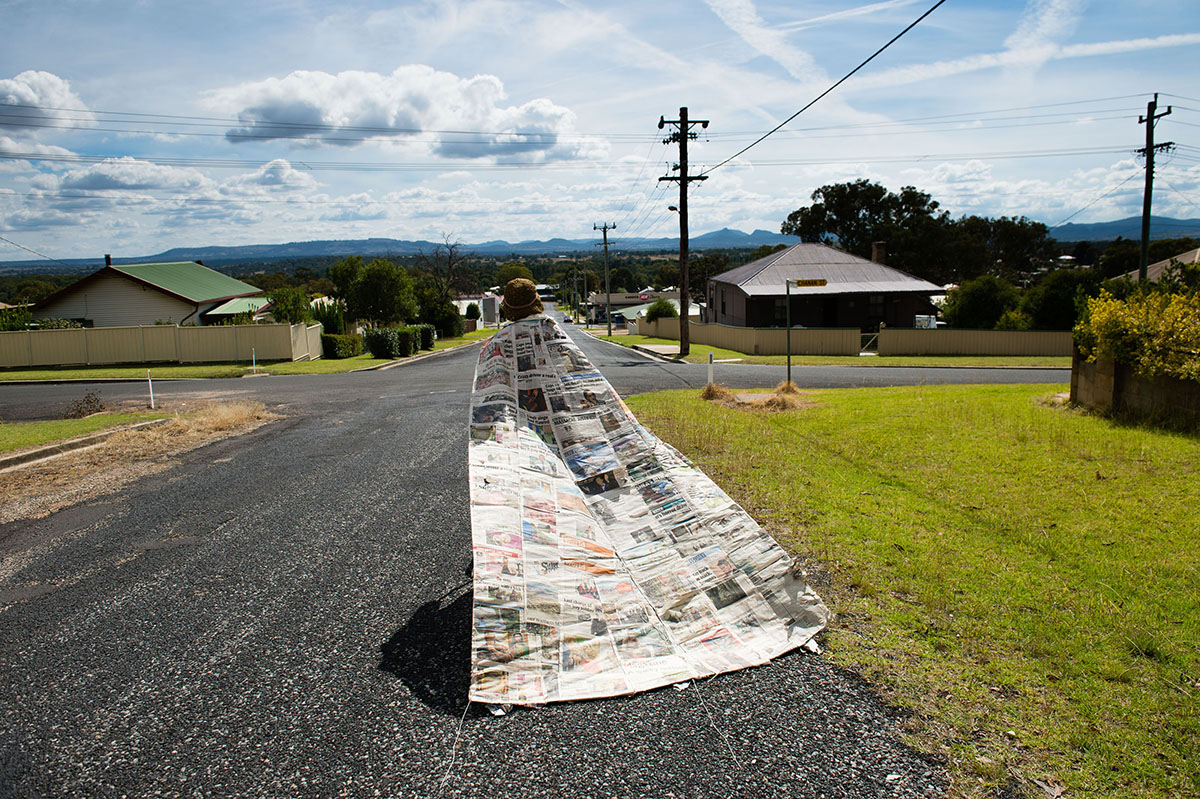 Worldwide, there's a long history of artists coalescing around shared ambition, ideas, space and opportunity. My own early career involvement in the mid to late 70's was fortunate enough to benefit from access to and availability of affordable space in the inner city – for a while there it seemed as though shared spaces were popping up in warehouses and old factories just about everywhere.
Not so these days, more and more, what was usual in Surry Hills, Redfern and Darlinghurst has been pushed to the edge – or in the case of Cementa, further afield to Kandos, its extraordinary landscape and potential.
So it's not a regional thing, it's not different or special in that sense. It's more natural and normal that we again find a coming together of artists and ideas west (just) of the Great Dividing Range, where artist lifestyles and real estate opportunities are currently colliding, big time and with great effect.
Read all about the latest exciting development below, it needs your support (which is tax-deductible) and then expect even bigger big things to happen in little Kandos at the next Cementa Contemporary Arts Festival: November 21-24 2019.
The 4 day program will feature performance, sound, cabaret, interactive and electronic arts, video, photography, installation and ceramics, (www.cementa.com.au).
Michael Rolfe
---
FUNDRAISING ANNOUNCEMENT…
Cementa is growing and we need some essential ingredients for a concrete foundation – the first of which is you (and your wallet)!
We have recently signed the lease on "Angus Hall" the original community hall for Kandos. We are fixing it up to house our artist residency and offices. From this incredible space, we will launch WAYOUT, an artist run exhibition and community initiative. This project will give us a central and visible location to build on the art and community-engagement we bring to Kandos and to our art community into a year-round concern.
We already host up to 25 artists in our residency each year. This represents a huge influx of talent, creativity and good looks, most of which goes unseen as artists occupy themselves quietly with making work for the festival. Our expanded program and new visibility will enable us to take advantage of this creative resource and use it as a foundation to make Kandos into a living, vibrant locus of regional contemporary culture year-round.
For the first time since we started, we're asking our friends and supporters to give towards a Cementa-themed donor program – which includes all the necessary ingredients for a firm, concrete foundation.
Click through to find out more and DONATE! We are working with the Australian Cultural Fund to make sure that your donations are TAX DEDUCTIBLE!