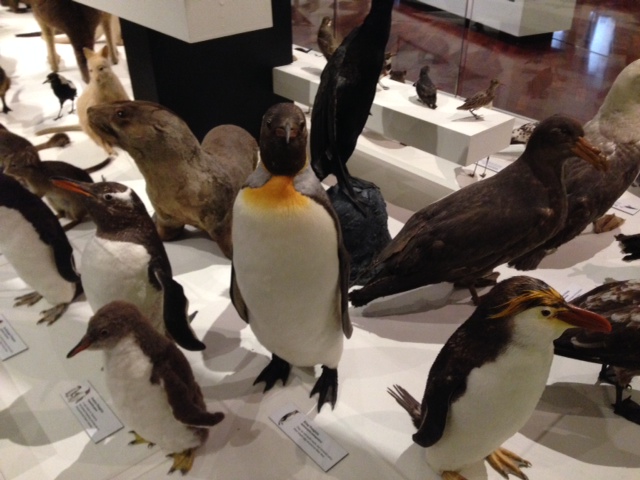 Recently M&G attended the Museums Australia conference in Launceston. Presentation topics reached far and wide and there were many great sessions in both the main conference and the Regional and Remote Day.
Here's a list of the one's we loved the most.
The excellent session on deaccessioning in which both gallery and museum perspectives were heard and presenters shared their experiences with deaccessioning or repurposing parts of the collection that no longer matched their Collection Policies. Devonport Regional Gallery in Tasmania described the thinking behind allocating some of their art works to an educational program and an outreach program for the elderly. We were heartened and enlightened to hear how the Wireless Hill Museum in Western Australia found suitable homes for over 100 objects after a large scale deaccession. The session highlighted the strategic thinking behind deaccessioning and the examples showed that one's man's trash is truly another man's treasure.
Curating Difficult Histories. This session demonstrated some of the sophisticated thinking occurring in our museums. Rebecca Britt, currently curating an exhibition about the war in Afghanistan for the Australian War Memorial, talked about the complexities of representing history that is still being lived, and the deep and sometimes painful need of those who lived that history have in having their stories told. Her perspective was reinforced by the National Archives of Australia's documentation of the systematic removal of babies from unmarried mothers in the 1950s to 1970s, and hammered home two important points. That telling traumatic histories in a respectful and well-considered way helps healing and curating multiple voices makes for better history-keeping process and exhibition products.
The session highlighted the strategic thinking behind deaccessioning and the examples showed that one's man's trash is truly another man's treasure.
The session presented by Rebecca Jones, one of our Museum Advisors on collaborations as a tool for community museums raised some thought-provoking questions. She talked about the time and energy spent in trying to get tourists into regional museums, posing the possibility that local communities might be an untapped audience. And she started by asking 'why don't the locals come?' Once the conversation is begun at that point, everything from opening hours to the material on display – in fact the museum's very existence – can be seen from a different perspective.
Stewart Reed's presentation about engaging volunteers in small and volunteer museums also cut to the chase. He challenged audiences to consider the not-insignificant amount of 'unpaid work' volunteers provide the sector and then, flipping the picture on its head, suggested a museum which addresses the volunteers' needs directly might prove a better model for sustainability and growth than one which puts the museum's needs first. Thought-provoking indeed.
Thanks to all concerned for a great conference and the hearty program of social offerings. We'll be back next year!