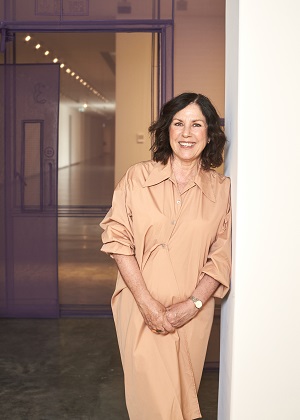 The Board of Museums & Galleries of NSW are delighted to announce that the Director of the Museum of Contemporary Art, Suzanne Cotter, is to join the board of the organisation.
M&G NSW Chair, Ray Christison says, 'Suzanne Cotter brings an enormous level of experience to the organisation, and we welcome her enthusiasm in working with us'.
Suzanne brings over 30 years' of experience as a leading curator and scholar of international contemporary art.  Prior to her appointment as Director of the MCA, she was Director of the Musée d'Art Moderne Grand-Duc Jean (MUDAM) and has held previous positions as Director of the Museum of Contemporary Art of the Serralves Foundation in Porto (Portugal), Curator for the Solomon R. Guggenheim Foundation New York, Deputy Director and Senior Curator of Modern Art Oxford (UK) and Exhibitions Curator at the Hayward Gallery, London.
Suzanne Cotter says, 'I am excited to join the board of M&G NSW and thank members for offering me this opportunity. The small to medium museum, gallery and Aboriginal cultural sectors are a vital element of the state's cultural ecology, and I see M&G NSW as a key player in continuing to grow sector capacity. I look forward to contributing to this growth.'
Suzanne Cotter's full bio is on the M&G NSW website.