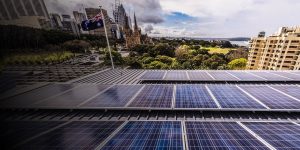 The Australian Museum is inviting expressions of interest from small cultural organisations in NSW interested in attending a free Roadmap to Net Zero workshop.
The Australian Museum (AM), in partnership with International Conservation Service (ICS) and Museums and Galleries of NSW, will be presenting a Net Zero workshop. This free full day workshop to be presented by the Climate Solutions Centre at the Australian Museum on 1 September 2023 will facilitate smaller cultural institutions in NSW to develop a net zero strategy and help identify priority projects to reduce emissions quickly.
The selection will be made to achieve a range of different cultural facilities, organisation sizes, and geographic spread. The workshop numbers are limited to 20.
The Roadmap to Net Zero workshop will:
Demystify terminology such as net zero/science-based targets and carbon neutral.
Identify the main drivers for reducing emissions.
Review emissions scopes and explain their relevance to daily operations.
How to measure your organisation's scope 1 and 2 emissions.
Develop a plan to reduce your organisation's emissions with concrete targets.