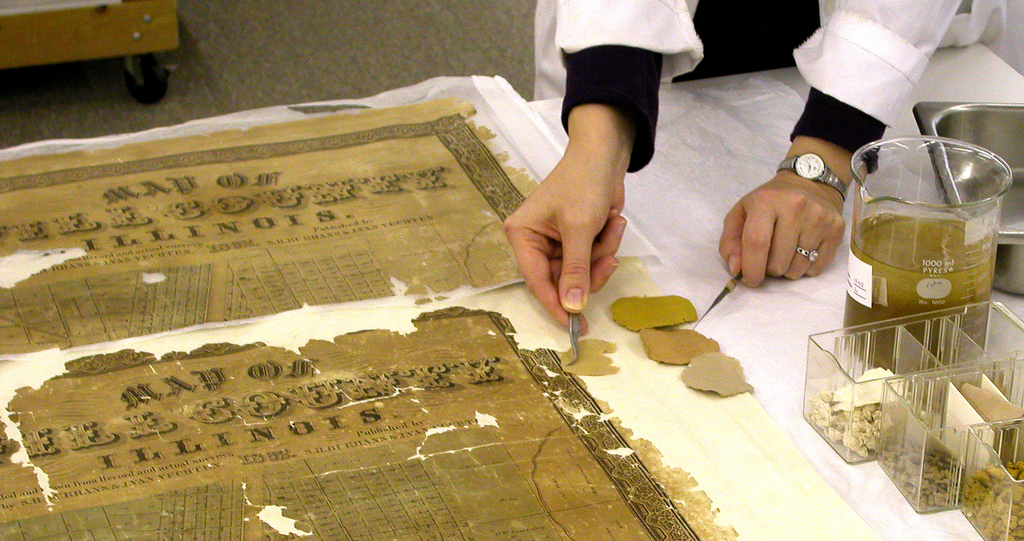 Make the preservation of your institution's collection a priority in 2015.
Preservation Australia has announced its 2015 workshop calendar. Twice a year there is a full week of workshops and seminars – coming up soon is a new, half-day family history workshop focusing on care and storage of family history archives and memorabilia – as well as our regular workshops.
In the second semester there are advanced workshops for those who have previously attended the Basic Paper Conservation, or Care of Collections workshops. These workshops build on information and skills from the first workshops and are called Basic Paper Conservation Plus; and Care of Collections Plus.
There's also a new approach to disaster preparedness for those who have experience in the area. This workshop builds on your existing plan – does it work well? How can it be improved? This workshop is called Your Disaster Plan – Appraisal and Practice.
And if you were waiting on the return of the full-day of Basic Textile Conservation workshop, its back in the calendar now, so sign up!
All Sydney workshops are held in Annandale.
The first semester workshops begin week of 25 May.
Full day workshops are $350.
10% discount is offered if two or more workshops are booked, or if two (or more) people register for one workshop.
Half-day workshops are $145 each.
For more information contact: info@preservationaustralia.com.au or 1300 651 408