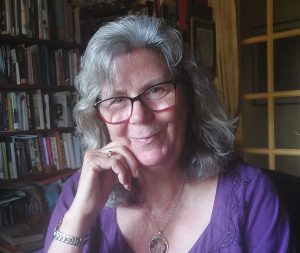 We recently spoke with M&G NSW Museum Advisor Gay Hendriksen about the Museum Advisor program, which connects museum professionals with small and volunteer-run museums in the state.
Can you tell us about your career path leading up to becoming a Museum Advisor? How long have you been acting as an Advisor?
The path to becoming a Museum Advisor is best described by philosopher John Armstrong. I remember him describing reverie with objects and how there were two communities that engage: the community of love (for heritage and art) and the community of knowledge, which I think are those who stay long enough engaging with material culture and stories.
As a child, I lived in regional Victoria at a time when little access was available to museums and galleries. My mother opened a gallery, so it was a natural part of life. I have been working in museums for the last 36 years. My career pathway was through cultural studies in visual arts, then working in local history museums and the regional gallery context, such as Tongarra Museum, Penrith Regional Gallery, Norman Lindsay Gallery and Parramatta Heritage Centre. What drew me along that pathway was my wonderful experiences with local communities and the unique histories and perspectives in the regions.
In 2013 I started my Rowan Tree consultancy and worked with some great people at a local government, state and federal level on a series of projects. When the opportunity came up to apply for a Museum Advisor position, it felt like a perfect fit for me. The program effectively supports local communities to preserve and express their particular place and history. Also, access to the brains trust of M&G NSW staff and other museum advisors means the benefit of professional best practice and most effective support goes directly to the small museums.
What are some of the critical challenges currently facing regional volunteer museums?
The climate events in the last couple of years and the pandemic has resulted in reduced memberships and volunteers. Retaining and recruiting volunteers is a challenge but it also provides an opportunity to reflect and revise how local museums do things. Collection preservation, access and lack of sufficient funding are also a challenge. On top of the devastating catastrophic events experienced by some museums, there are also persistent weather patterns affecting the collections which bring dampness and mould. The buildings holding the collections are subject to more prevalent issues. The ongoing challenge of dealing with potential disasters means support for disaster prevention and management is needed for regional volunteer museums.
What have been the highlights for you in your time as a Museum Advisor?
For me, the highlights are not in a big shiny bauble of a project or event. It's the experience I have when I am working directly with the volunteers, seeing the passion and the commitment to their special place and history, and seeing the changes that come with support and advice.
What area of the state are you currently working in as Museum Advisor?
For the last 6 years, my role as a Museum Advisor role has primarily been in the Blue Mountains, with occasional project work – currently Goulburn – and workshop facilitation in other regions such as Wollongong, Narrandera and Tamworth.