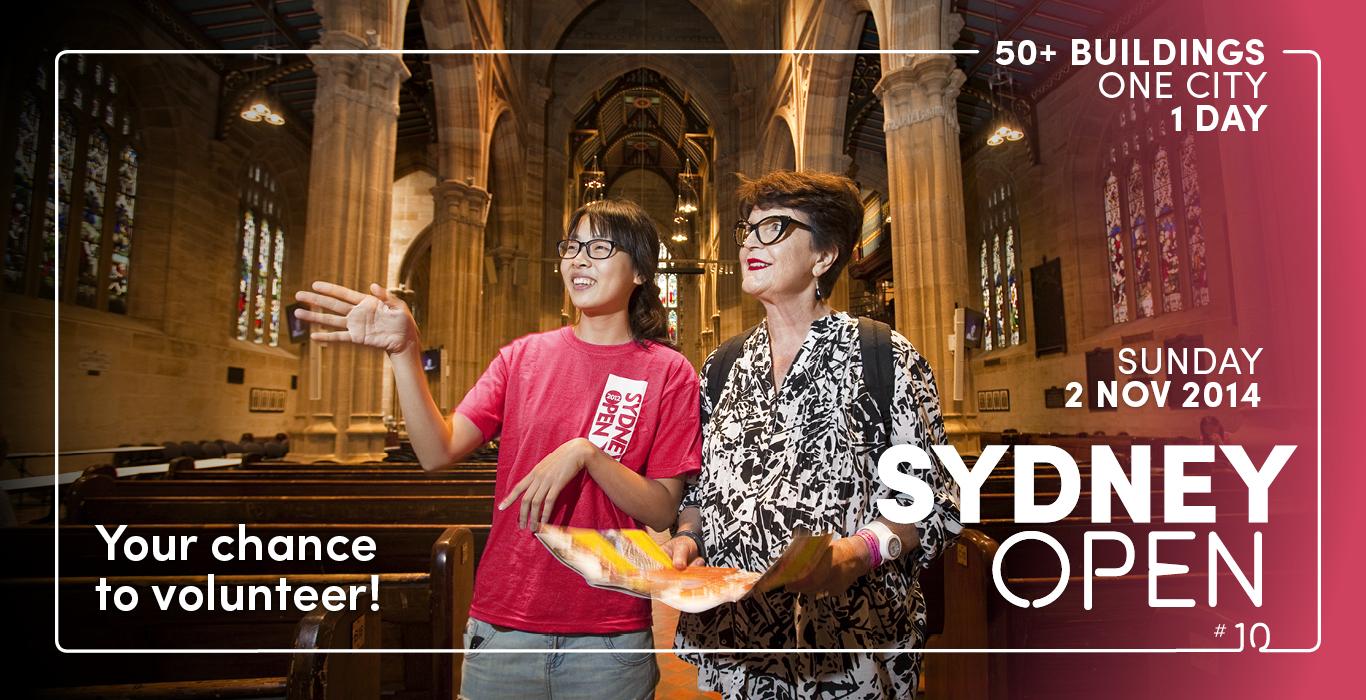 The good folk at Sydney Living Museums are in the throes of organising one of the best out-and-about events in the cultural calendar, Sydney Open!
They are looking for energetic volunteers. Lots of them! There are two types of jobs on offer; Site Supervisor and Site Volunteer. Both roles are busy and rewarding, and you'll be guaranteed to sleep well in the aftermath!
A Site Supervisor acts as the point of contact in the weeks leading-up to Sydney Open, and runs their allocated site on the day making sure curious Sydneysiders get the most out of a visit to their venue.
The 300 Site Volunteers are each allocated to an individual site. They're charged with delivering great customer service, a welcoming smile and a hands-on attitude in assisting the Site Supervisor.
The essential criteria is your ability to work with people–are you a strong team-player? Can you plan for busy queues and solve problems? Do you enjoy talking to people?
The 50 properties in this year's Sydney Open are all located in the heart of Sydney, and ticket-holders have the chance to discover hidden architectural gems, getting behind-the-scenes access to award-winning contemporary buildings and places of historic importance. From the Art Deco facade of BMA House, to a peek behind the curtains of Eternity Playhouse, there's something for everyone.
Sydney Living Museums will deliver training so you can get to know both the building and its history as well as being properly informed about the logistics of the day.
So if you are passionate about architecture or Sydney's built heritage, then climb aboard and volunteer for Sydney Open!
Register now? sydneylivingmuseums.com.au