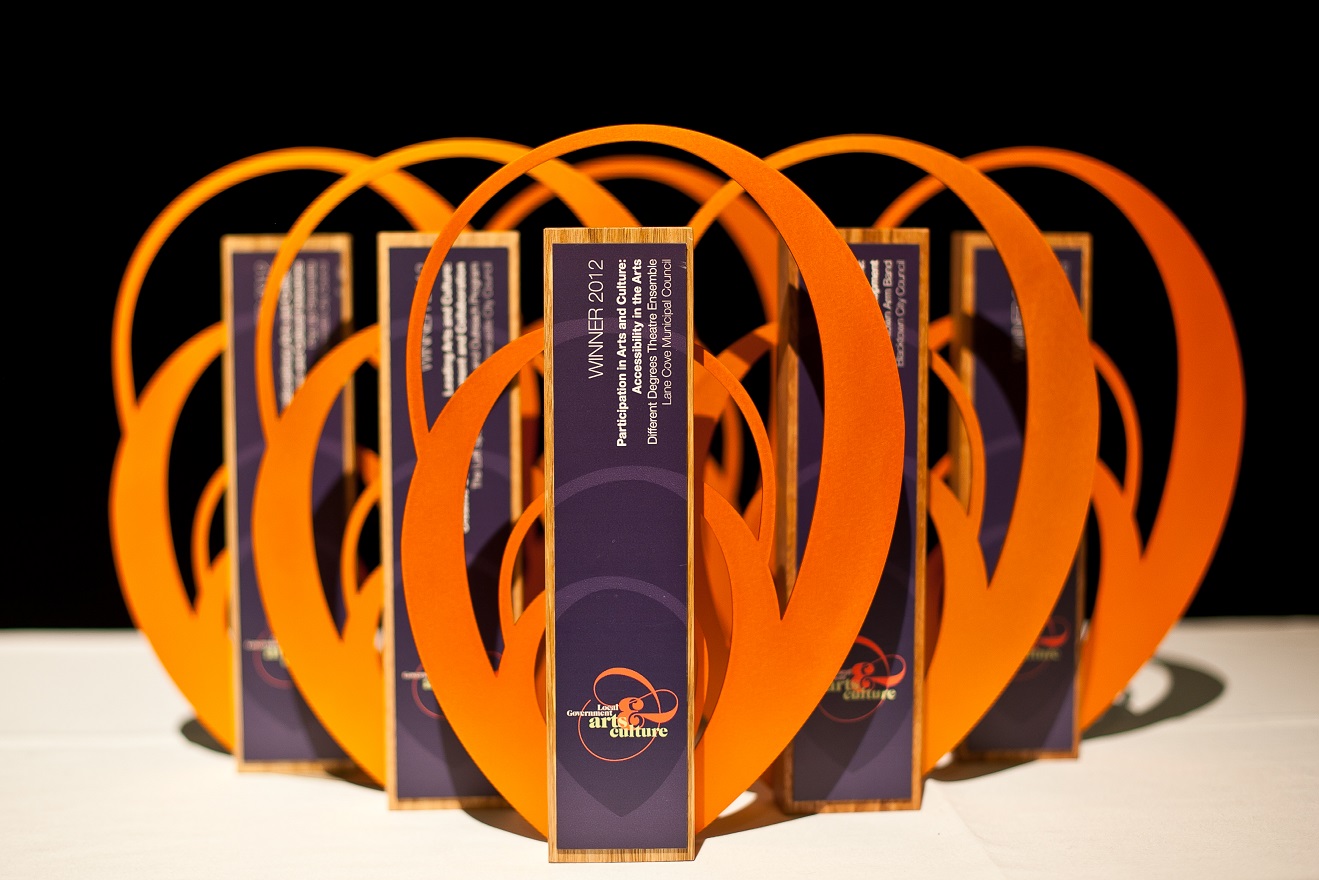 The Local Government Arts and Culture Awards 2014 open for nominations on 31 January.
The 2014 Awards recognise arts and cultural initiatives of NSW councils, predominantly delivered during the 18 months spanning 1 July 2012 to 31 December 2013.
An evening gala awards function will be held on Tuesday 27 May, where winners will be announced and celebrated. Finalists will be invited to present at the two day Local Government Arts and Culture Summit on 26-27 May 2014 as part of the VIVID Ideas festival in partnership with Destination NSW.
Nominations are invited from NSW councils from 31 January to 11 March 2014.
Find out more: www.lgnsw.org.au