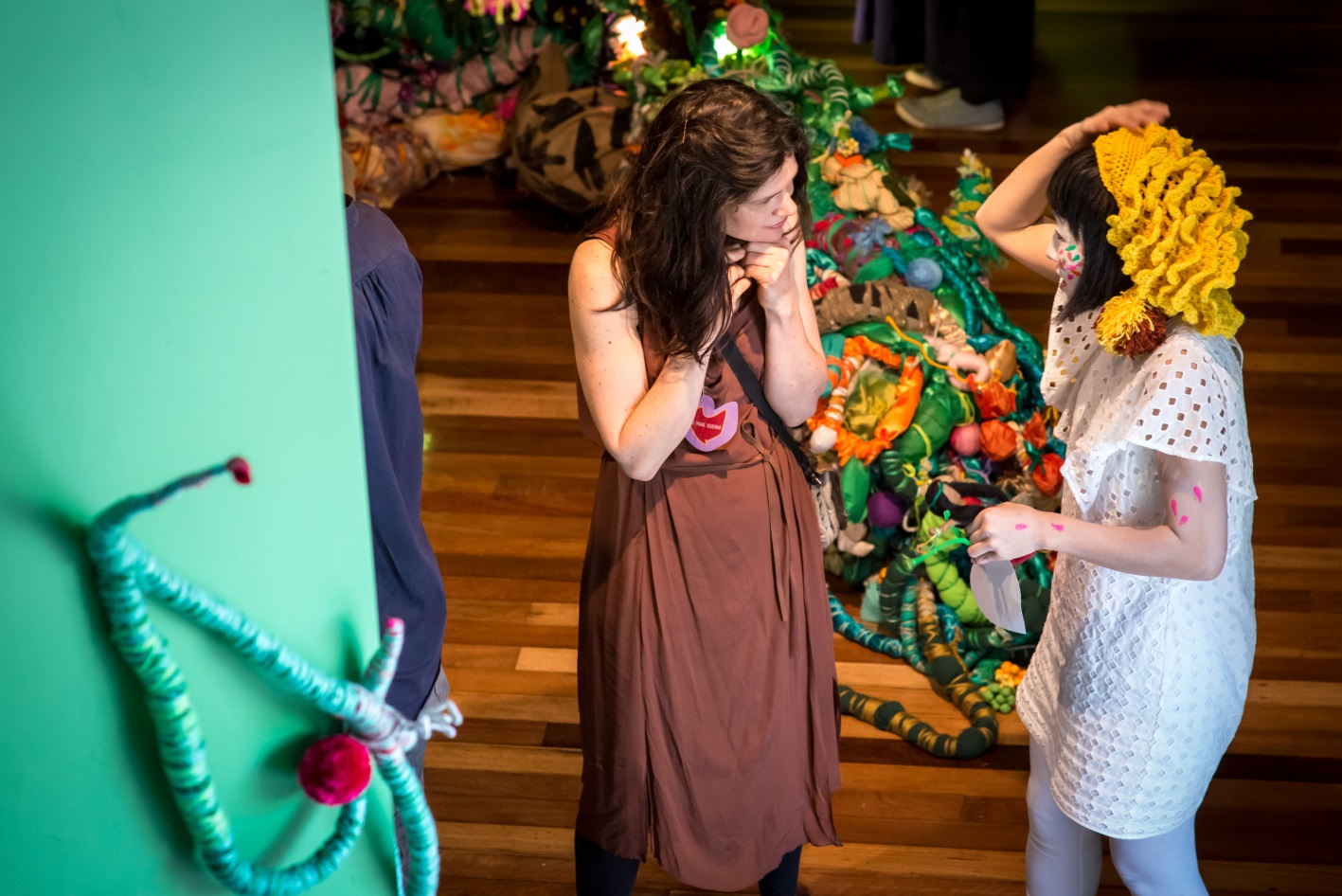 We are pleased to announce Kezia Geddes from Lismore Regional Gallery as the recipient of the inaugural Artspace Regional Curatorial Exchange Program for 2016.
This professional curatorial development program offers valuable mentorship opportunities between Artspace curators and their NSW regional peers. The program is funded by Regional and Public Galleries of NSW (RPGNSW) and managed by M&G NSW.
During her 10 year tenure at the Lismore Regional Gallery Geddes has curated several exhibitions reflecting the local community's interests and heritage. Protest Songs: Artful Actions (2014) explored the art of political protest from an international and local perspective; Not Quite Square: The Story of Northern Rivers Architecture (2013) highlighted the relationship between the Sydney University architecture faculty of the 70s and the Aquarius Festival, and the subsequent building boom of sustainable and individually-crafted homes, so much a feature of the area today. Geddes' Night Vision (2012) explored scientific and imaginative perceptions of seeing and related these ideas back to Indigenous urban cultures.
All her exhibitions are strongly based in experience and knowledge of the arts scene in the Northern Rivers and the countercultures of the region. Her work has helped boost the profile of Lismore Regional Gallery as an institution with a dynamic exhibition program of both historical and contemporary approaches to popular and challenging themes as well as an organisation closely connected to established and emerging artists in their community.
Geddes' two-week residential placement with Artspace, an interdisciplinary space for the creation and presentation of contemporary art in Sydney's Woolloomooloo, will provide unique professional development and networking opportunities. Likewise, the exchange with Lismore Regional Gallery will provide a chance for the Artspace curator to meet artists and develop new connections in this region.
The Regional Curatorial Exchange Program is an Artspace program, supported by Regional and Public Galleries of NSW and managed by Museums & Galleries of NSW.