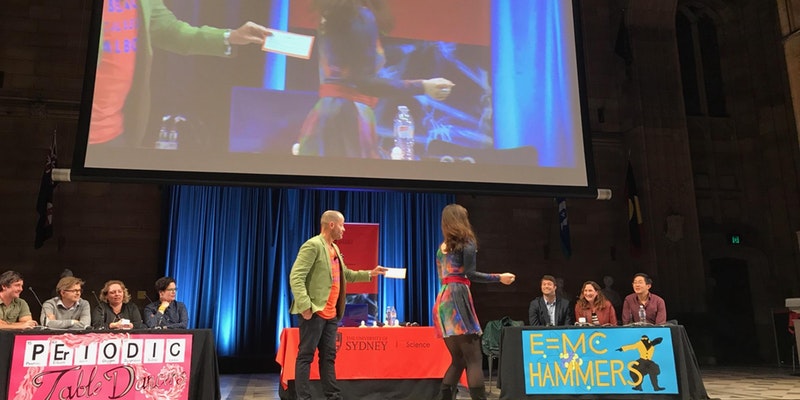 Want to be part of this year's Sydney Science Festival in National Science Week from 9-19 August? Last year's festival attracted 70,000 audience members and featured more than 180 events across Sydney!
Inspiring Australia (NSW) are holding an event presenter's briefing at Sydney School of Entrepreneurship on Monday 12 March from 3.15 pm followed by networking drinks.
Come along and find out how you can get involved in this citywide celebration of science, technology, engineering and maths that last year attracted 70,000 audience members.
---
About Sydney Sciece Festival
Produced by the Museum of Applied Arts and Sciences and the Australian Museum in partnership with Inspiring Australia, Sydney Science Festival celebrates science achievement across the city.
In 2017, the Festival comprised 185 events presented by 65 partners and attracted 70,000 audience members.
An expression of interest process to be part of the 2018 Sydney Science Festival will open in mid-March