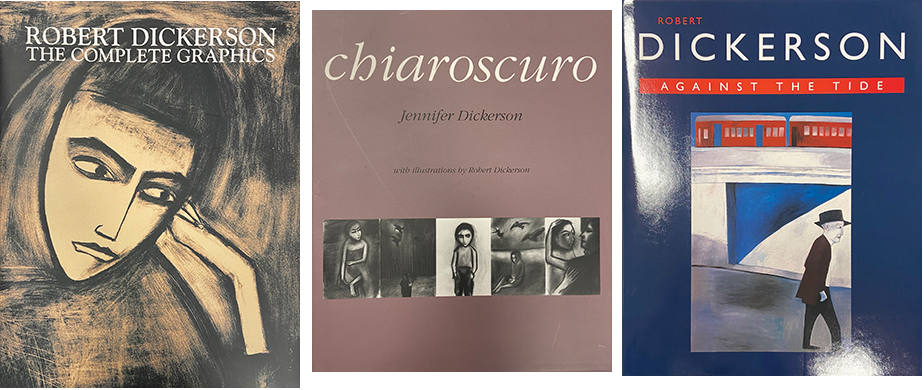 Shoalhaven Regional Gallery in Nowra is coordinating the giveaway of publications featuring the works of Robert Dickerson. These publications are free for regional galleries.
The books can be sold or given away by the galleries as they choose.
There are 12-18 books per box.
Freight / postage / delivery will need to be arranged by the receiving institution.  Boxes are to be collected from Shoalhaven Regional Gallery Nowra.
Chiaroscuro is a small hardcover book of poetry by Jennifer Dickerson, supported by illustrations from Robert Dickerson's archive.
Robert Dickerson – The Complete Graphics is a large format hardcover book
Robert Dickerson – Against the Tide is a large format book that comes as either a hardcover (blue) or soft cover (red).
If you are interested, please email Bronwyn Coulston with how many boxes and which publications and for collection or delivery.
Bronwyn.Coulston@shoalhaven.nsw.gov.au