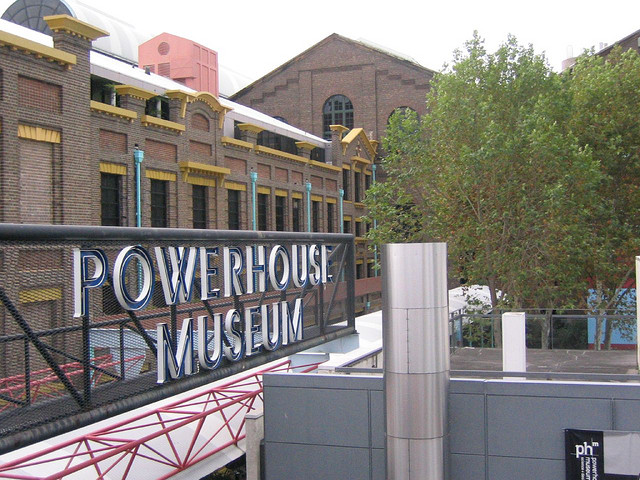 Museums Australia (MA) Chapter expresses concerns about Museum of Applied Arts and Sciences (MAAS/Powerhouse Museum) continued support for rural and regional museums.
In an open letter to MAAS Director Rose Hiscock, MA Southern Highlands and Illawarra Chapter President Ben Lyon, has expressed concern about continued support for small regional museums following the launch of MAAS's new strategic plan and restructure.
As is the case elsewhere in NSW, museums in the Southern Highland and Illawarra region have enjoyed a close relationship with MAAS over many years. In his letter, Lyon notes that 'Rebecca Pinchin's Regional Services Team has provided great service and support across a range of activities, including conservation advice, documentation, research and partnerships', he goes on to say that he hopes this will continue.
As many readers now know, the Regional Services unit has been disbanded, with outreach responsibilities to be spread throughout the new MAAS structure.
Aware of these changes and the potential impact they might have on the small to medium museum sector, I recently met with senior staff at MAAS to confirm the importance of continued regional support. In response, Rose Hiscock clearly articulated an understanding of the important role MAAS has played in supporting regional, remote and volunteer museums.
She also spoke of her intention to see such support continue and specified the following approach to the delivery of regional services:
"The MAAS Strategic Plan and aligned staff structure provides commitment of resources to regional NSW. The key change in this approach is to ensure regional programs become a whole of organisation priority. Changes include:
a dedicated Programs role to coordinate our regional initiatives;
two additional roles to ensure the Museum's locomotives are restored and ready for service through regional NSW;
an integrated and strategic approach to collections management to ensure a single point of contact and a strong service delivery culture;
a refocussed Production team with a strong focus on outbound touring;
a new Festivals and Partnership role to coordinate and manage the Museum's many partnerships with other cultural organisations and regional museums;
a new Indigenous producer role to provide creative support and coordination of public programming, co-production, festival and partnerships programming that explores and engages with Indigenous communities across NSW;
a new Research Coordinator role to manage MAAS research programs and initiatives as well as establishing academic collaborations and partnerships internationally, nationally and across NSW."
Museums and Galleries of NSW looks forward to continuing to work with MAAS to ensure that volunteer run museums throughout NSW have access to the kind of support that can only be provided by the State's major cultural institutions.
Michael Rolfe, CEO Museums & Galleries of NSW