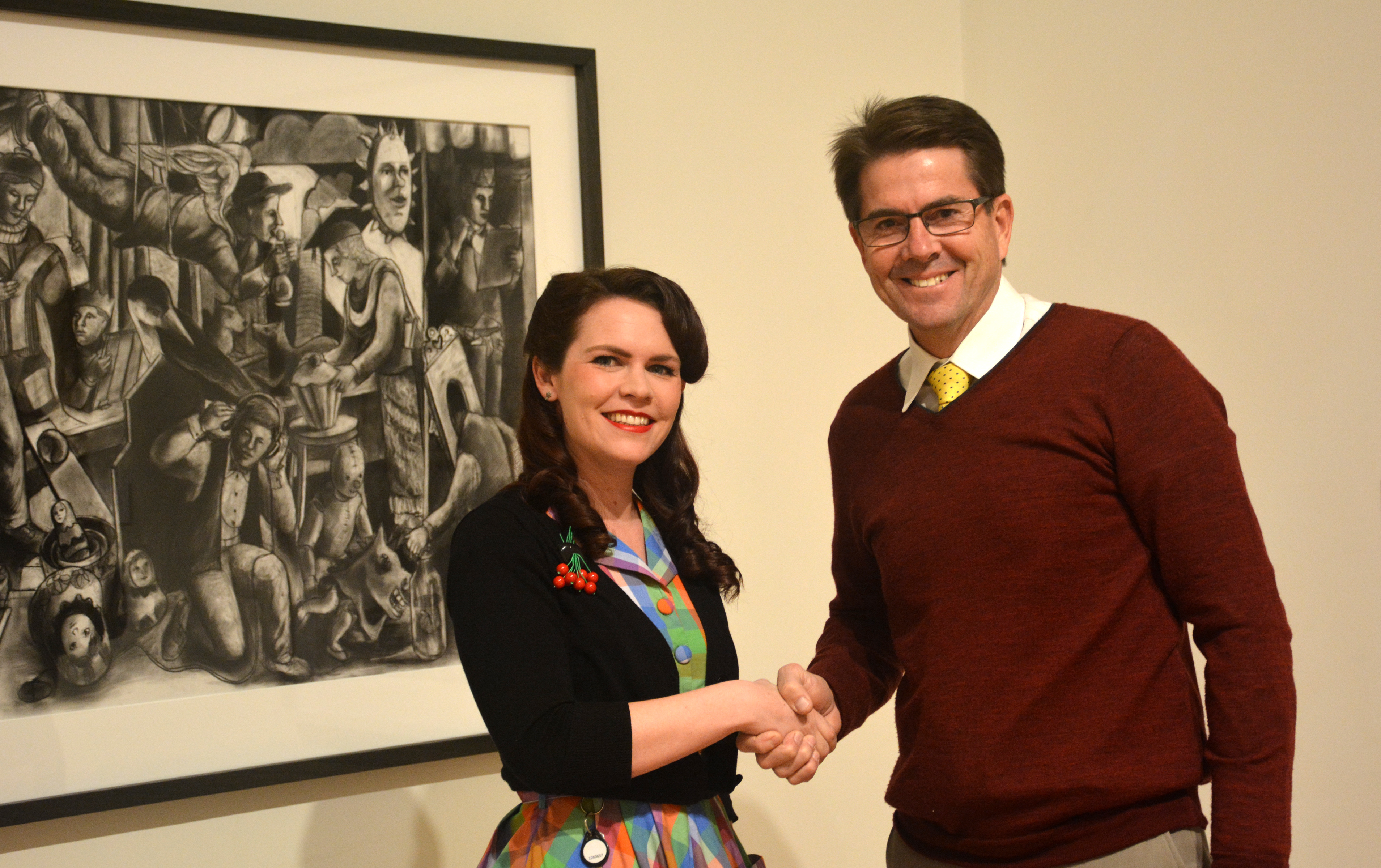 Congratulations to the 2017 Fellowship, Mentorship and Volunteer Placement Program recipients!
The Program provides professional development opportunities to museum and gallery staff, and museum volunteers in NSW. The Fellowships are designed for senior professionals to undertake a two-week placement within an international institution, while the Mentorships placements are available for early to mid-career staff with an Australian host organisation for two-weeks. The Volunteer Placements allow for volunteers from small or volunteer managed museum to also be placed within an Australian cultural institution.
The Fellowship, Mentorship and Volunteer Placement Program is a Create NSW devolved funding program, administered by Museums & Galleries of NSW on behalf of the NSW Government.
2017 Successful applicants
Andrew Moritz, Transport Heritage NSW
Fellowship at B&O Railroad Museum, USA
Andrew will spend two-weeks at the B&O Railroad Museum, in Baltimore, where he will be exposed to North American governance and management models for museums, extend networks by attending the international rail museum conference, RailConf III, and develop new ideas for audience engagement and development. The Fellowship will also allow him to gain a greater understanding of issues surrounding multi-site museum operations, restoration and reconstruction of major locomotives, and the decision making around operational versus static presentation in rail museums.
Mikala Tai, 4A Centre for Contemporary Asian Art
Fellowship at Lee Ufan Museum, Japan
During the Fellowship period Mikala will undertake research into the work of artist Lee Ufan at the Lee Ufan Museum, Benesse Art Site in Naoshima. This research will inform a potential exhibition outcome. By embedding herself within this museum, Mikala will also be able to examine modes of display, how public programs have been built around the collection, as well as the logistics of handling such works. The Fellowship will also allow both Mikala and 4A to develop networks in Japan and expand collaborative partners.
Kerrie Goodwin, Murray Art Museum Albury
Mentorship at Biennale of Sydney
Kerrie Goodwin will spend two-weeks at the Biennale of Sydney under the supervision of the Exhibition Manager & Registrar developing her experience in the areas of exhibition logistics and registration practices. The placement will enable her to gain a greater understanding of databases, loans and exhibition contracts, while also developing and expanding her professional networks.
Blake Griffiths, Broken Hill Regional Art Gallery
Mentorship at Art Gallery of NSW
This Mentorship in the Learning and Participation division will assist Blake in developing his skills and experience in public programs, education, visitor experience and community programs. In particular, the placement will give him a greater understanding of the process of engaging young children to respond to artworks in the Broken Hill Regional Art Gallery (BHRG) collection. He also aims to develop his skills in planning, designing and writing education kits and other didactics, in order to introduce this material into BHRG's exhibitions.
Rilka Oakley, Blue Mountains Cultural Centre
Mentorship at Museum of Contemporary Art
Rilka's Mentorship will enable her to enhance her collection management skills and provide her with insights into the methods and systems the Museum of Contemporary Art (MCA) uses to organise, maintain and make accessible their collection. The placement will also allow Rilka to research works from the MCA collection for possible inclusion in future Blue Mountains Cultural Centre exhibitions, and develop relationships and possible future collaborations with MCA staff.
Robyn Bunton, Frank Partridge VC Military Museum
Volunteer Placement at State Archives and Records of NSW
During her Volunteer Placement, Robyn will gain an understanding of the correct methods for protecting and preserving paper-based collections. These skills will enable Robyn to introduce changes to the daily operations of the Museum in order to better protect the collection. She also aims to develop her understanding of planning and arranging displays, and the use of social and electronic media to communicate with audiences.
Julie Coleman, Braidwood & District Historical Society
Volunteer Placement State Archives and Records of NSW
Julie will undertake a Volunteer Placement at the State Archives in order to gain skills and experience in working with records. As a Volunteer Genealogist, Julie plans to develop her research skills, by gaining a better understanding of using online and paper-based records. These skills will be invaluable when undertaking family history research for the Historical Society's museum.