犀利士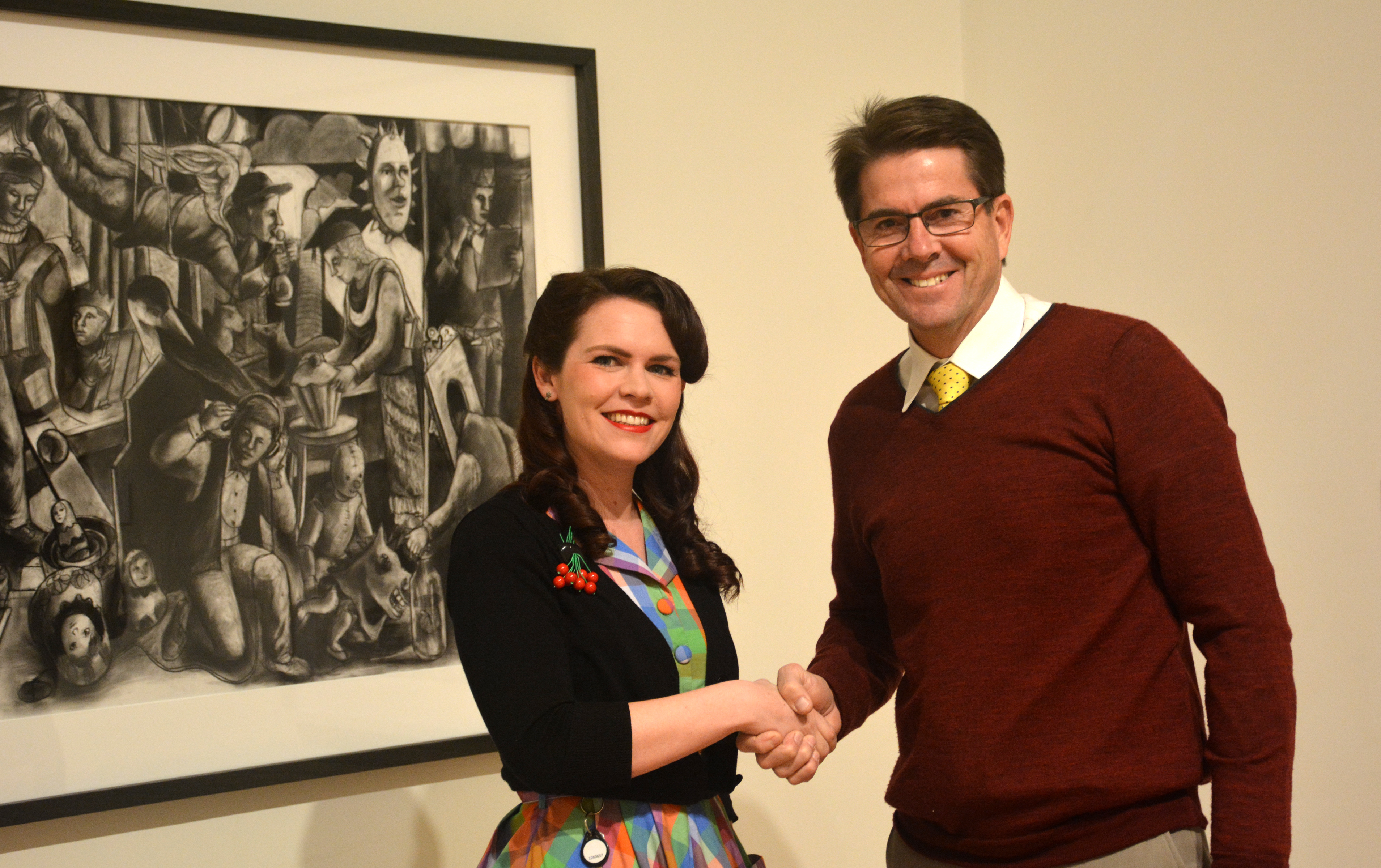 Congratulations to the 2016 Fellowship, Mentorship and Volunteer Placement Program recipients!
The Program provides professional development opportunities to museum and gallery staff, and museum volunteers in NSW. The Fellowships are designed for senior professionals to undertake a two-week placement within an international institution. Mentorships placements are available for early to mid-career staff with an Australian host organisation for two-weeks. The Volunteer Placements allow for volunteers from small or volunteer managed museum to also be placed within an Australian cultural institution.
The Fellowship, Mentorship and Volunteer Program is an Arts NSW devolved funding program, administered by Museums & Galleries of NSW on behalf of the NSW Government.
---
2016 Successful applicants:
Paul Howard, Blacktown Arts Centre
Fellowship at Green Papaya Art Projects, Philippines
During the two weeks, Paul will participate in a curatorial residency at Green Papaya Projects, a leading contemporary arts organisation in the Philippines. The residency will provide an overview of the art and culture scene in Manila; an introduction to the local arts community; and meetings with colleagues within the organisation, commercial galleries; and other cultural institutions and museums. The Fellowship will assist Paul in commissioning new work by Filipino artists for Balik Bayan, a program celebrating the arts and culture of Filipino communities.
Kate Armstrong, Tamworth Regional Gallery
Mentorship at Art Gallery of NSW
Kate's Mentorship will provide her with direct experience of working on the education and public programs of large institution. As the Tamworth Regional Gallery (TRG) will be hosting the Archibald Prize exhibition in 2018, the placement will enable to her to build audiences to the TRG by engaging in the development of education resources and public engagement strategies associated with this and other exhibitions.
Ivy Baddock, The Children's Hospital at Westmead
Mentorship at the Museum of Contemporary Art, Australia
Ivy's Mentorship will offer her the opportunity to better understand the rationale, implementation and construction of art resources (specifically digital resources) and public programs particularly for children and teenagers. The placement will not only develop Ivy's own professional networks but enable the Hospital to offer a more relevant and tailored approach to engaging with patients and visitors through the art collection and instigating discussions around art.
Antoinette Clements, Australian Centre for Photography
Mentorship at the Australian Centre for the Moving Image, Melbourne
This Mentorship placement will assist Antoinette in developing Australian Centre for Photography's audiences and build upon its strong community base to increase engagement state-wide through new and engaging programs. It will also provide the opportunity to learn more about the variety of Australian Centre for the Moving Image programs to connect with their diverse target audiences, and how digital culture impacts these strategies.
Linda Elliott, Wagga Wagga Art Gallery
Mentorship at the Museum of Contemporary Art, Australia
This placement will provide Linda with the unique opportunity to develop skills particularly in the areas of video-conferencing and the use of technology to enhance education and public engagement programs. It is anticipated through networking with the Museum of Contemporary Art National Centre for Creative Learning Linda can develop a strategy for the Wagga Wagga Art Gallery particularly with a youth focus (12-18 years).
Siân McIntyre, Verge Gallery
Mentorship at the Ian Potter Museum of Art, Melbourne
Siân's placement at the Ian Potter Museum of Art will enable her to increase her skills and knowledge in the areas of curatorial practice, public program development and collection management in a leading university gallery. It is anticipated the Mentorship will enable her to develop curatorial and public program projects which integrate the University of Sydney Union Art Collection. Siân will also extend her professional network by visiting Melbourne galleries, talks and creative events.
Rae Clapshaw, Woodford Academy
Volunteer Placement at the State Records of NSW
This Placement will allow Rae the opportunity to gain an understanding of the protocols around handling, cleaning and storage of paper and photographic material, in order for her to maintain the archives held at the Academy. She will also seek out advice on cataloguing and digitising fragile documents.
Jenny Fuller, Eskbank House
Volunteer Placement at Hurstville City Museum and Gallery
Jenny's Volunteer Placement will assist her in curating and hanging exhibitions, improving the standards of displays and ensuring they are accessible to visitors. She will also develop her knowledge of presenting labels and other interpretative material.
Dianne Nolan, Kempsey Museum and Cultural Centre
Volunteer Placement at the State Records of NSW
This Placement will allow Dianne to develop conservation and disaster recovery skills; research management skills, particularly in online resources; and develop an understanding on how to manage photographic items. It will also enable her access to processes and strategies for researching archives with Aboriginal content.
John Stahl, Braidwood Museum
Volunteer Placement at the Australian Museum
During John's placement he will spend time in both the Australian Museum's conservation department and the archives. The placement will enable him to gain an understanding of archiving systems and conservation practices, in order for him to pass onto other Braidwood Museum volunteers.
Find out more about M&G NSW's Placement Programs.