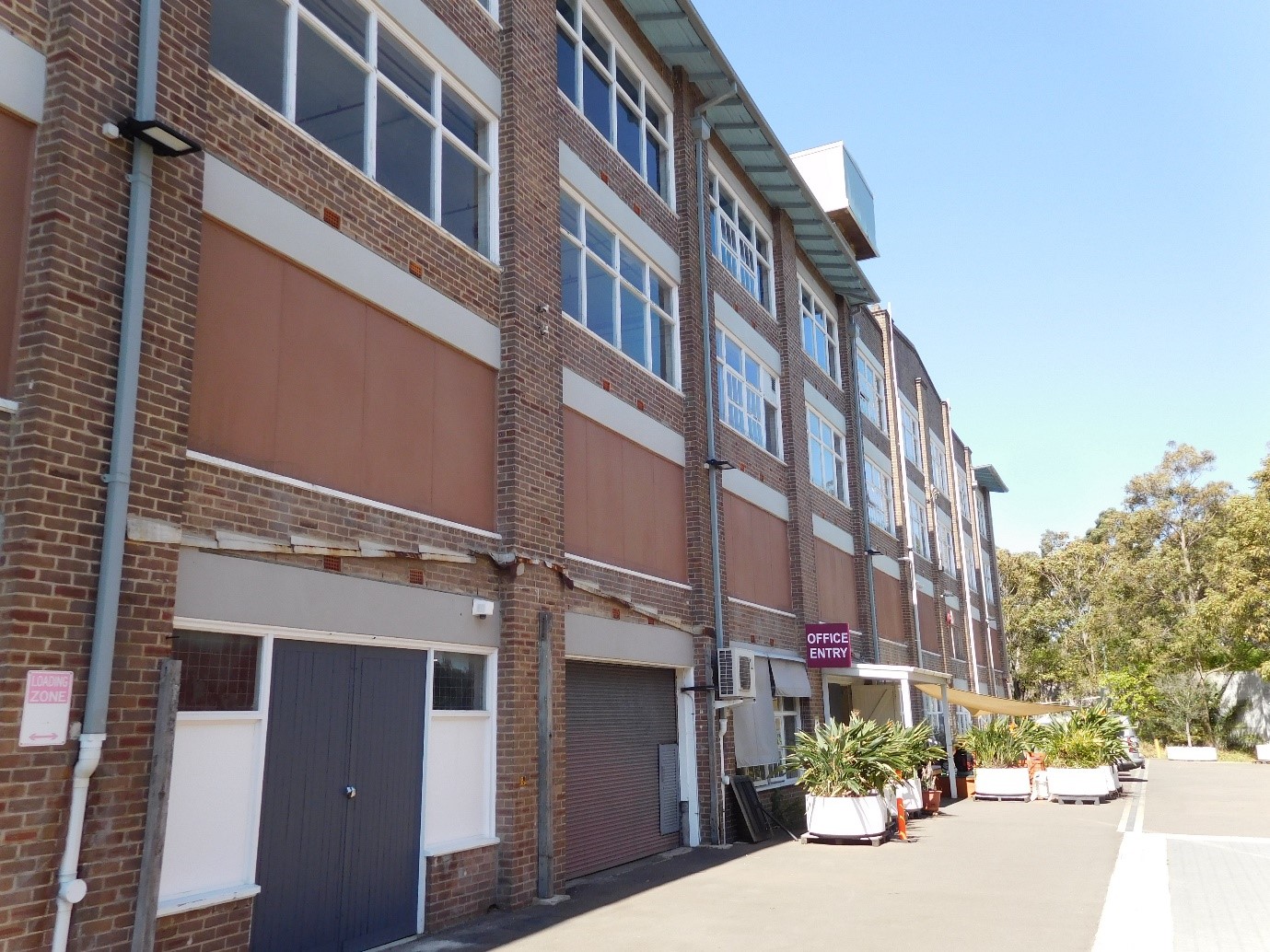 Create NSW is calling for expressions of interest (EOI) from eligible arts and cultural organisations to occupy up to 305m2 of storage space at The Parachute Ground, Level 3, Building 19, 91 Canal Road, Lilyfield NSW 2040 until 31 December 2020.
The Parachute Ground is a former Army parachute regiment store. The site comprises three main buildings (1, 5 and 19) and a purpose-built physical theatre rehearsal facility "Red Box". The site is part of the Canal Road Arts Precinct and supports 15 arts organisations and cultural institutions.
Building 19
Building 19 is a four-level building of brick and masonry construction with concrete floors and a roof supported by timber trusses built in the 1920s.
Part of the southern end of Level 3, Building 19 is available for storage (up to 305m2). Timber columns that support the roof are spaced approximately every 6m.
A lift shaft void intrudes into the floor plate. The void is excluded from the available floor space (up to 305m2).
Floor loads
Floor loading capacity ranges between 3kPa to 5kPa (300kg/m2 to 500kg/m2).
Lift access
Access to Level 3 is available via two goods lifts from two Ground Floor lift lobbies on the western side of Building 19. Access to the lift lobbies and the lifts to the Level 3 storage area requires a security swipe card. Swipe cards (2) will be provided to the successful EOI applicant/s. Additional swipe cards will be provided at cost.
Lift dimensions and load capacities
Lift 2    Lift 3
Door span: Door span:
1900mm wide x 2200mm high
1500mm wide x 2200mm high
Load capacity: 4,100kg
Load capacity: 3,128kg
Eligibility
As part of the Create in NSW: NSW Arts and Cultural Policy Framework, Create NSW provides subsidised accommodation to key not-for-profit arts organisations. Similar organisations are co-located to promote skills and experience sharing, collaboration and efficiencies.
Timeframe
EOI submissions open: 24 January 2020
EOI submissions close: 7 February 2020
Property inspection opportunity: 10 am, 29 January 2020
Successful applicant/s notified: Late February/early March 2020
Licence commences: By negotiation, ideally during March 2020