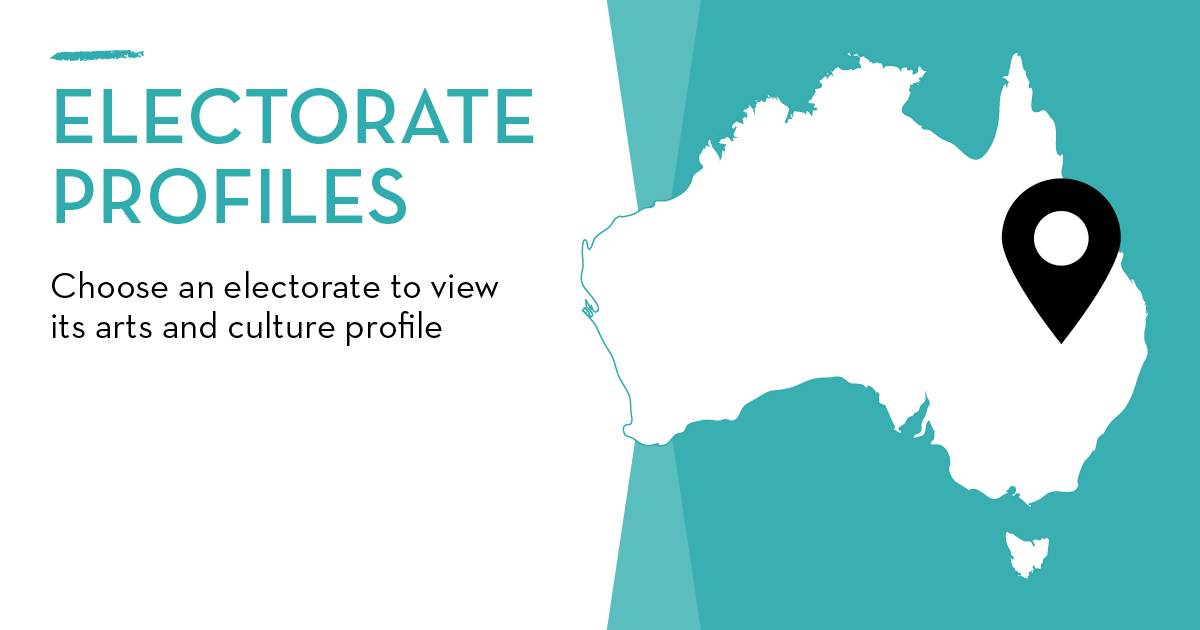 The Australia Council has released a new interactive online resource which brings together research on arts engagement, employment and ticketing trends in each of Australia's 150 federal electorates.
Drawing on new analysis of commercial ticketing data for arts and sport events commissioned from TEG Analytics, the Australia Council research aims to expand knowledge about the preferences, behaviours and purchasing patterns of arts audiences.
Users can choose an electorate from a drop-down menu or map to display targeted data. Information includes audience engagement with the arts, ticketing trends across arts and sport, cultural and creative businesses and cultural and creative employment in each electorate.